The Game Fair team has confirmed that the event will be going ahead as planned, from Friday 23 to Sunday 25 July at Ragley Hall in Warwickshire – so what's planned for clay shooters?
EJ Churchill is running the clay line as in previous years, and will be staging a variety of open competitions where you can shoot for some great prizes, including the use of an Isuzu truck for six months.
The headline competition is The Game Fair Challenge, a 40-bird Sporting shoot designed to offer great value for money across a range of classes – entry is just £20, with a £15 re-entry.
The top shooters from the three days will battle it out in front of an audience in a super-final on the Sunday afternoon. The overall high gun will be the first to win a new perpetual trophy sponsored by Callaghans of Shrewsbury, an original bronze sculpture of a grey partridge. There are also daily prizes, including ladies and juniors.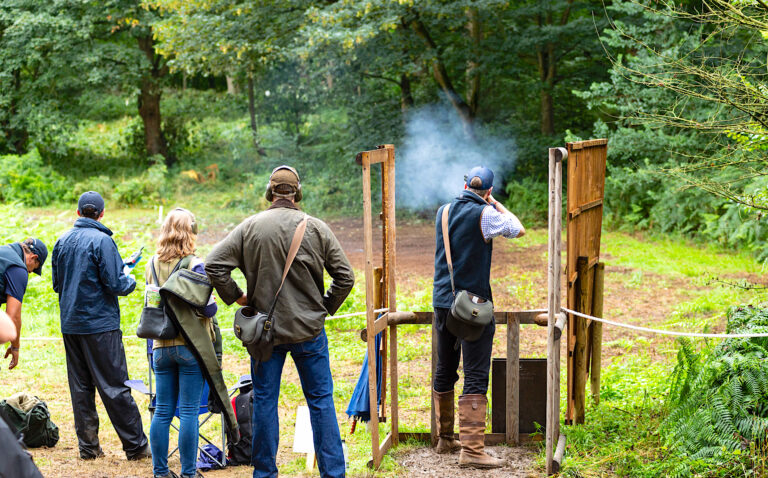 The CPSA Champion of Champions clay competition returns on the Saturday, with each CPSA county eligible to submit a champion to shoot the Game Fair sporting course. The top five scoring shots will advance to the final, shot in the grandstand in front of a cheering crowd.
The CPSA Colts Challenge will take place on the Sunday, with the top ranked under-16s in English Sporting invited to compete on the English Sporting course. The top scoring colts will then shoot off in front of the grandstand for the title.
The CPSA will also be running its 'have-a-go' clay line to introduce new shooters to the sport under Covid-safe instruction.
The association will have its usual membership stand, and members are welcome to drop by to meet the team and enjoy a free coffee.
CPSA members can get a reduced price of £25 on advance tickets by using the code CPSA21 when buying tickets online at thegamefair.org.
BASC members get in free, provided you book ahead on the website with your membership details.
Find out about clay shooting and more at the Game Fair website.