We put advertisers including Blaser, Browning, Zeiss, Leica, Swarovski and Aimpoint in front of more than 20 million viewers in 2020. YouTube has a bigger audience of hunters and shooters than all the hunting and shooting cable TV channels and magazines put together.
Use our online adbooker here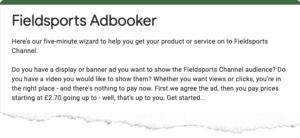 There are lots of ways to advertise on Fieldsports Channel. We can reach around 9.5 million logged-in Google users who have watched a film on our channel in 2019 and 2020. We find that they are prepared to listen to us when we recommend a product or service.

Find out about product placement in our films
The first thing you need to do is Talk To James james@fieldsportschannel.tv or tel +447718126762
Here is a list of some of the brands we work with.
Find out about cookies and click campaigns here
Fieldsports Cookies is our simple explainer. We run brand campaigns and click-through campaigns
IWA FOMO?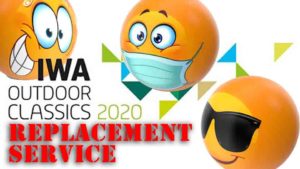 Click here to try our IWA 2020 Replacement Service
We can look after all your PR. Find out more here
Fieldsports 360 Media is our PR arm, managed by Meredyth Grant
Find out how to place ads in our films using Google Adwords here
You can place adverts on Fieldsports Channel's films without paying Fieldsports Channel
We are trusted by some of the biggest names in the advertising industry, like Slatescore
Have a look at some films we have made for our clients here
Our T&Cs are here
It's easy, it's good value and it's effective to appear on Fieldsports Channel. So why would you not want to? Reaching around a quarter of all the Western World's 25 million hunters/shooters, our  films on YouTube – our shows such as Fieldsports Britain, Claysports and AirHeads – are now the most-watched hunting media in the world. Go on – put David to work for you! Talk to our commercial director James Westbrook james@fieldsportschannel.tv +447718126762

James in action