Jason Gibson of Vario Hearables travels many miles to shoots up and down the country, so he needs to keep his guns and cartridges secure in his vehicle. He's fitted a TransK9 Translock storage drawer in his BMW X5. "I absolutely love it," he says, "and it gets a lot of comments at grounds."
"I'm often away from home and I need to keep things secure. This is very well hidden, and it's bolted to the existing hooks in the car, so you can take it with you when you change vehicles," he explains.
He says it's very secure too. "In fact I'd argue it's more secure than my gun safe at home. It's a locked metal box, inside an alarmed locked metal box, inside a locked and alarmed garage!"
"It keeps everything nice and tidy as well. I understand this one was originally designed for a Land Rover Discovery, but it fits in the back of the X5 nicely," he says.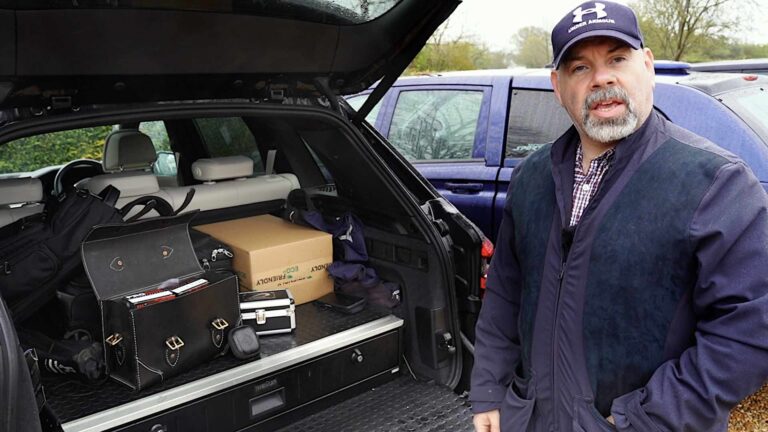 His drawer has a foam insert that takes two over-and-under shotguns as well as his cartridges and a stock of the Vario ear plugs that he sells. "There are other foam inserts available, so you can get a hospitality insert with cut-outs for bottles and glasses for instance, so it's very flexible. You can have various configurations, like a dog box on top."
Jason has been very impressed with the company's customer service too, something that he considers very important. All in all he's very happy with the system, and recommends it to anyone who does much travelling around shoots.
The TransK9 Translock drawer is made to suit a wide range of vehicles, and is priced from £725. Find out more at TransK9.com.