There's a lot to carry when you set out to decoy pigeons, what with hide poles, netting, ammo, and the decoys themselves. A decent rucksack can make it much easier to lug everything to your chosen hide position. Pigeon shooter and farmer Andy Crow is a huge fan of the Jack Pyke Maxi bag – so much so that he has three of them!
"They're a good bit of kit, I love 'em," he says. "At a push you can get 85 pigeons in one of these, which is awesome. When it's full the hard bit is not so much getting it on your back, but getting up off the ground. It's heavy!"
He says he did once carry one-and-a-half Maxi bags full of pigeons, a total of 150. "That nearly killed me, it was like carrying a cow," he laughs.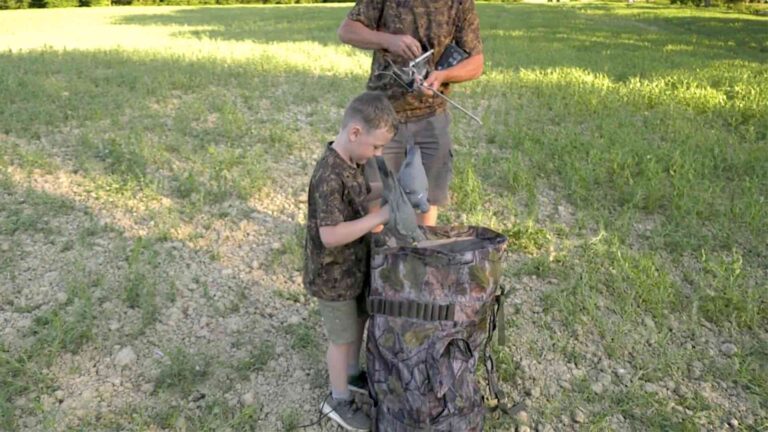 The Jack Pyke Maxi Decoy Bag has a huge main compartment with 120 litres capacity and a wipe-clean lining. There's also two 7 litre zipped side pockets and a hide pole pocket, plus 20 elasticated cartridge loops for a few extra shells that come easily to hand. For carrying the bag there's a top grab handle as well as adjustable padded shoulder straps.
The bag is made of 600D Cordura in plain green or Evo camouflage, and is priced at £49.95.
Find out more at JackPyke.co.uk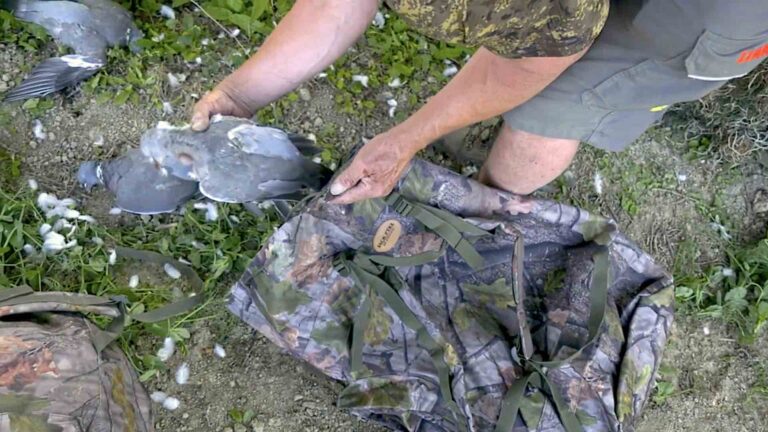 Shop for Jack Pyke kit on Amazon:
&nbsp