If you're looking for a top quality scope without paying for all the bells and whistles, Fieldtester's Tim Pilbeam reckons you should look at the Kahles Helia 3.5-18x50i.
When it comes to optics, Kahles know their stuff. They're one of the oldest manufacturers of scopes in the world, going back more than 120 years, and made a lot of gear for the German army during WWII.
Indeed they're probably better known for their tactical and military optics – but they also make hunting scopes, and there's no doubt they're a very well established, high quality brand.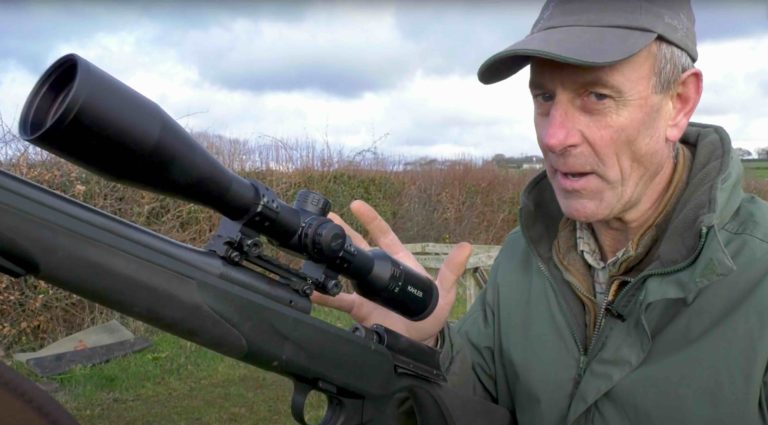 Fieldtester's Tim Pilbeam really likes the Helia 3.5-18x50i, which he's been using for deer stalking and fox shooting. "This is the new kid on the block," he says. "It's taken over from the Helia 5. It's been out for a few months, but nobody knows about it yet!"
One thing he really appreciates is the quality of glass in the scope. "Kahles is owned by Swarovski, so it's fair to say my expectations are very high," he says – and he hasn't been disappointed.
Although it's a relatively simple scope, Tim points out some very useful features – the parallax adjustment and illuminated reticle control, combined into a turret on the left hand side of the scope. "You can add a ballistic turret if you want," he adds. "That's an optional extra."
"The Helia retails at around £1,600, compared to the more expensive £2,000-plus scopes. I think what you're getting is top end quality for a mid-range budget. It's just a really good, honest scope."
For more about Kahles scopes, visit the Kahles website.