A deer shot in the head is at the centre of the latest clash between the Assynt Crofters' Trust (ACT) and the John Muir Trust (JMT). ACT claims the animal was killed as part of culling on Quinag estate, which neighbour's ACT's North Assynt estate.
JMT is carrying out culling using stalkers from elsewhere in Scotland and both special out-of-season shooting licences and nightshooting licences, granted to JMT by NatureScot, formerly Scottish Natural Heritage.
A director of ACT, Bob Cook, says stalkers spent two days trying to catch an inured deer that disappeared into woodlands. He says: "We know that not only are they slaughtering deer, but they are also not following up best practice on wounded deer."
Quinag estate, in the Highlands of Scotland, is now the centre of multiple battles between crofters and the conservation industry.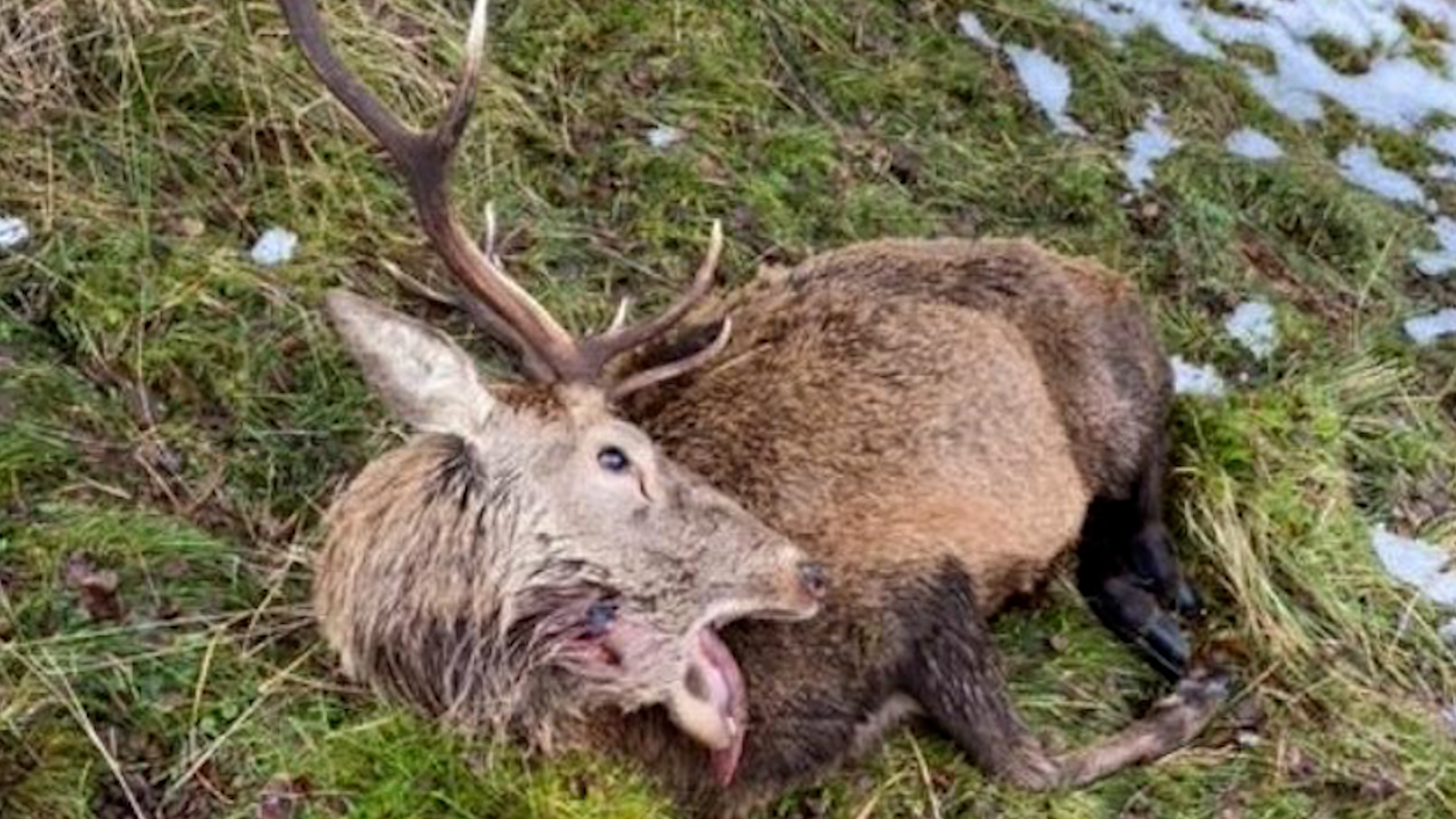 Alan McCombes, of the John Muir Trust, denies the deer was shot as part of the culling.
He says: "The culls are being carried out are by some of Scotland's most trained and experienced stalkers. The they are absolutely meticulous and clinical in their approach. They understand animal welfare issues."
'Culls are being carried out are by some of Scotland's most trained and experienced stalkers'
He says the trust would not condone what happened to the deer and there is no evidence the injury happened on its land at Quinag.
The conflict over the out of season culls has led crofters on North Assynt to consider using Scotland's land reform laws forcibly to buy the estate from JMT. This is ironic considering JMT's historic roleas a  cheerleaders for Scottish land reform.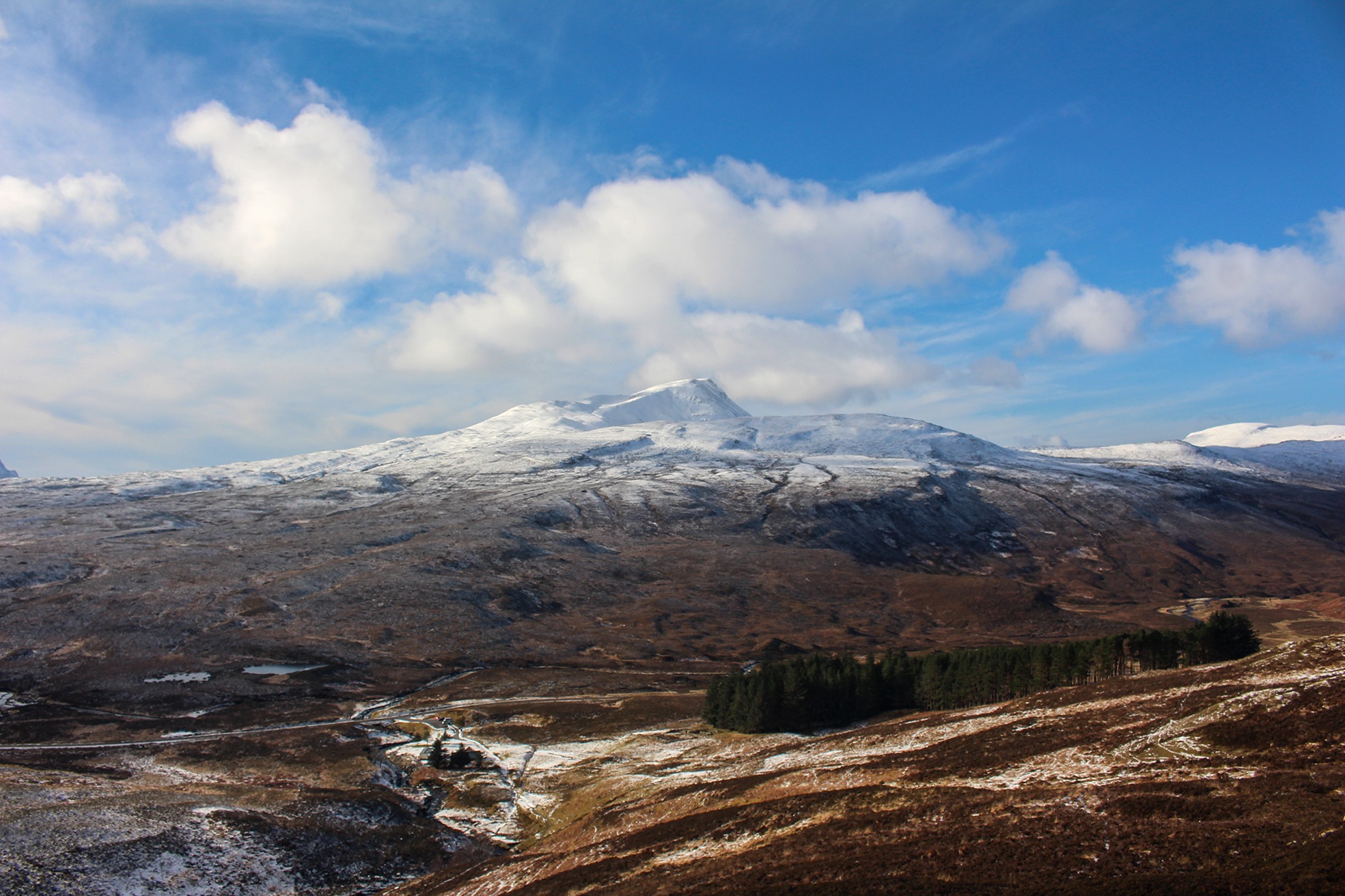 The trouble started when NatureScot granted a licence to the John Muir Trust for out-of-season and night shooting on its land on Quinag. JMT says it wants to protect woodland by reducing the deer numbers. ACT opposes the culls because it depends on the animals for its commercial deerstalking operation.
Victor Clements is a crofter and woodland expert who advises a neighbouring estate and the ACT.
He says a lot of people put in a lot of work to try and make things work and resolve the issues, and feel that's been undermined.
He says local people blame NatureScot for the problems.
He adds: "One of the crofters used a very colourful language last week. He described John Muir Trust as NatureScot's mad dog. And they took the view that you can't blame the dog for chasing the sheep. You have to blame the person who allowed them to do that. To us that is NatureScot. They should not have allowed those authorisations."
That 'mad dog' Facebook post in full:
Bob says crofters are concerned for their livelihoods. He says: "What do they expect us to do when we see them shooting, In effect, our income? Of course, we're going to object, but I do not think we were supposed to." He says if the deer stock is reduced and the ground is not fenced off from neighbouring land the animals can move constantly. He says the culling will lead to a reduction in the number of deer all over the area not just the Quinag estate.
NatureScot issued its own statement.
It said: 'Deer are an iconic species, but their high numbers and lack of natural predators mean that they can have a negative impact on woodland and biodiversity.
'We issued the authorisation because we are satisfied that damage is occurring or likely to occur, and that no other reasonable means of control can be adopted to prevent damage. We have met with the Assynt Peninsula sub-group of the West Sutherland Deer Management Group and local stakeholders recently to hear their concerns and we remain open to further discussions.'
'NatureScot should not have allowed those authorisations.'
The Scottish Gamekeepers Association is also concerned about the cull. Kenneth Stephen, of the SGA, says the association aims to protect the jobs of its members. He says: "If you have culls out of season which are going to take so many animals out of out of an area, and you do have a vacuum effect. There would have been potentially more deer on our members ground being pulled in that area and shot out of season, then it's undeniable that there's going to be an impact on neighbours." 
He says the fact that John Muir Trust has decided that it is going to do this, without recourse to those neighbours who rely on those deer, is not a good situation. 
He says: "It's not advisable. It's not good practice. In fact, an understanding had developed in Quinag over the years that John Muir Trust used a local stalker. But he's no longer involved."
He says JMT is  bringing in contract staff from out of the area and they seem to have overturned all the agreements that were there before. He says: "Just crack on and do what we want to do without recourse to anyone else is just not acceptable."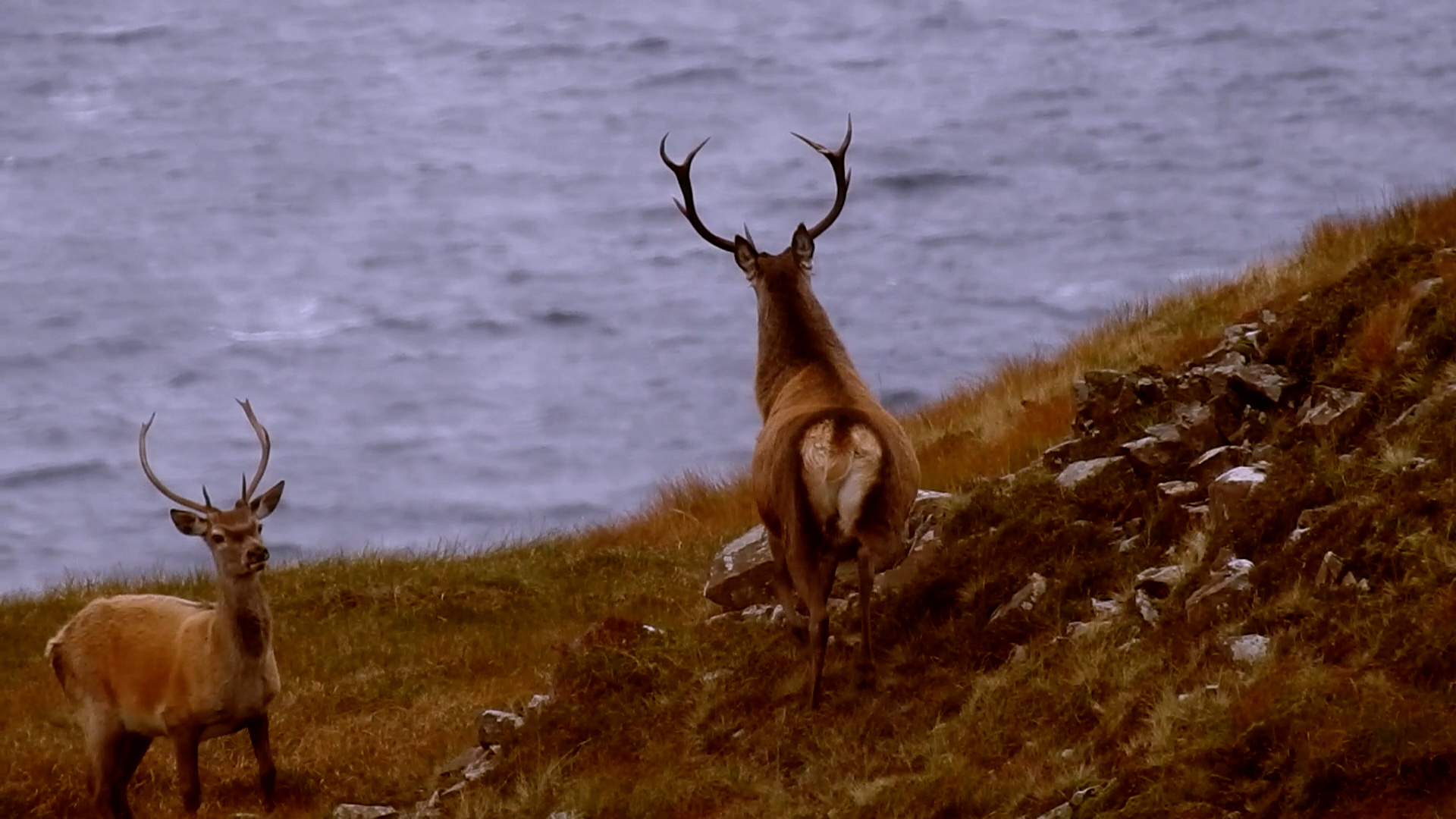 The conflict has escalated. ACT has made a complaint both to Scotland's Environmental Standards Authority and the Scottish charity regulator about the granting of the shooting licences. Crofters now say they are "considering the feasibility of joining in a community buyout of the mountain of Quinag from the John Muir Trust". 
Victor says the ACT were the first group in Scotland to mount a buyout  30 years ago. He says: "They know how to do it. They've got a history of doing it. They've got any amount of good legal advice. I believe they have public support in the Highlands. They're not an organisation that you want to fall with. So, I don't understand why anyone would pick a fight with them, really."
The crofters becoming owners of the North Assynt  Estate in 1992 was a move that was pivotal to the land reform movement. 
ACT points out that land reform legislation allows community bodies to apply to buy land "which is being used or managed in a way that results in or causes harm to the environmental wellbeing of a relevant community". 
Bob says the buyout may be a last-resort option. He says: "If JMT would come back to the table, would discuss it properly with us, would show us what they're trying to do, and also indicate that they are willing to help themselves in this, which up until now they haven't been, we could move forward on that.
Alan says that JMT does not take the prospect of a buyout as a serious proposal. He says: "We understand the frustration. And to argue for a community buyout is to put more pressure on us. But we will not respond to that pressure."
He says JMT believes if the option is put before the community there would be opposition to it.
Both sides believe they know best for the mountain and its future. Bob says: "We're once again being almost bullied by a government quango and a conservation body and to be quite honest and quite straightforward about this. We are not going to put up with it."
Alan says traditional deer stalking estates have always been resistant to calling for conservation.
He says: "We also have charitable objectives, and we have a right to manage that land to meet our charitable objectives. We won't be pushed around, but we would be more than happy to help a dialogue."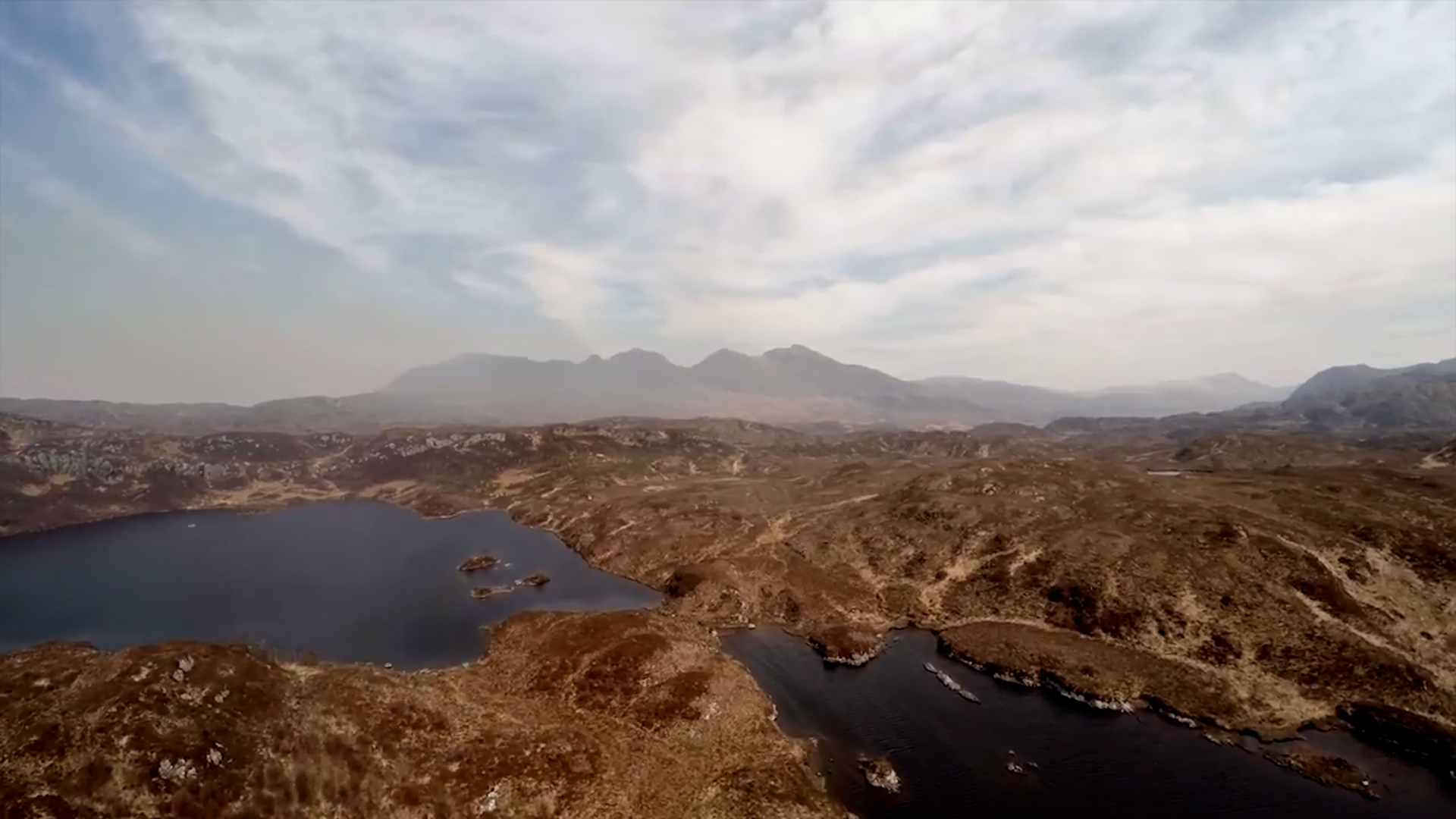 Unless the two trusts can agree and find common ground they may not be neighbours for long. 
A generation after the people who lived on the land at Assynt became the owners of their land, neighbouring Quinag could become another historic battle ground for land reform in the Highlands. Meanwhile, perhaps JMT is learning the importance of the unwritten social contract that exists between people who live in the countryside.