We are issuing 300,000 shares at £10 each of which the first 160,000 are for sale to our viewers.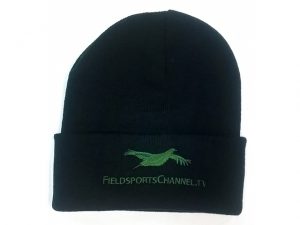 Or choose how many shares you'd like to purchase
You're bonus item(s) will be sent along with your share certificate.
…then click on the shopping basket symbol, at the top of the page
Fieldsports Channel – it's a YouTube channel run by media professionals producing high quality TV for the world's hunters, shooters and fishers. Our films are used by TV networks all over the world, and watched by millions online.
Since 2009, our weekly show has become a trusted hunting and shooting platform for viewers and brands alike. Our likeable, capable on-screen stars have educated and entertained. We want to continue doing this, but bigger, better and stronger. And that needs you.
The way we make money is by brand advertising. That limits us to certain projects. We don't get backing for falconry films, ferreting, or even some target shooting events. And we are not sponsored to tell stories that highlight the people, groups and politicians who want to stop us from hunting, shooting and fishing.
It's not all doom and gloom.
Because we've been a free, loud and proud platform for fieldsports for nearly a decade, we have a big online presence. We reach more than 8 million* individual viewers on YouTube, we have more than 150,000** YouTube subscribers, and our films now receive between 1 million and 2 million views a month**, totalling more than 90 million views since 2009. Positive promotion of hunting has been the best form of defence. Undoubtedly the anti hunters are well resourced and determined. The hunting and shooting organisations are doing an incredible job arguing against them, especially in print, TV and radio, but the internet remains a problem. And that needs you and us – and 2018 is where it starts.
So, what's the plan? Well, we are going fund this initiative by selling shares in our company, Fieldsports Channel, to you, the viewers.
By backing us we can educate and promote our sports, lifestyles and cultures across the world.With your support we can react to fake news online and an ill-informed, inflammatory media, wherever it emerges.
You will get a real stake in the company and a say in what films we make. You'll also get club kit and merchandise, plus we'll hold stakeholder events at game fairs, country fairs and the regular get-togethers that all walks of the fieldsports community hold, to hear what you have to say. However, we will continue to act as a business as we want all of us to see a return on our investment.
The opportunities are truly global. You might like our flagship show Fieldsports Britain but think we should be making Fieldsports Australia, or Fieldsports France. Maybe you are worried about the release of wolves or other large predators as part of a local rewilding project. Perhaps you're concerned about the world's lack of connection with its countryside. The issues can be localised or national, but we can be a first line of defence.
We will be using the money we raise from this share offer to programme development to support the shooting community. We already do as much of this as we can afford. With your help, we will be able to do much, much more.
Buying shares could not be easier. We are not paying hundreds of thousands of pounds euros or dollars to consultants in this share offer. We're only paying our solicitor and PayPal. Go to FieldsportsChannel.tv/shares and have a look.
To find out more in person, to buy more shares, to find out how to sell your existing shares personally or via this website, email your questions to charlie@fieldsportschannel.tv
Find out more
This share offer document is a financial promotion approved by an FCA-approved organisation (PERG 8.2).
Please note, this offer is not open to investors from the USA. If you would like to donate to our #ForceOfNatureProject fund and help us win against the antis, visit FieldsportsChannel.tv/forceofnature
* as at 7 February 2018, viewers of Fieldsports Channel videos in previous 540 days. Source: Google.
** Source: YouTube