Just what do you buy a shooter? It's a question Ian Ho-Ho-Hodge gets asked many times a day as the festive season approaches. He runs Ian Hodge Field Sports – a physical and online shop based in Cornwall – so he's put together a list of the ideal stocking fillers with everything from new tech to timeless classics. "We've got all sorts to suit all pockets," Ian says, assuming the recipients have been good this year.
First on his list is a powerful head torch from Cluson, priced at £35. "It might seem unusual, but everyone needs a torch in winter time. This one is very powerful and it leaves both your hands free."
Next on Ian's list are the famous Jack Pyke ear defenders. "Everyone needs to look after their hearing, and these are a bargain at £10.95."
Another favourite is a penknife, and Ian has been selling the same type for 30 years. It comes from Jack Pyke, and costs £12.95 including a leather pouch. "It's a traditional, general purpose knife that's useful for anyone, not just a farmer or a gardener."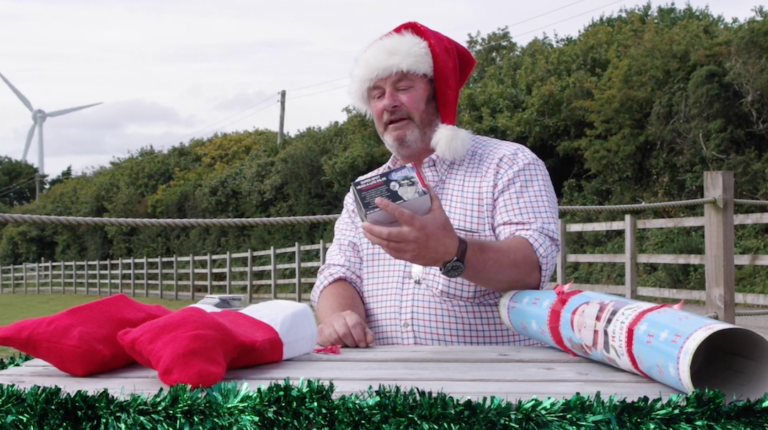 Some links to the products on Ian's site
Next up is a slingshot, the Barnett Black Widow. "Slingshots are always great fun, people love them. You can use it in the garden, but not near the house – and if you do break a window you didn't buy it from me!" The slingshot costs £13.50 and a bag of ball bearing ammo starts at £5.50 for 100.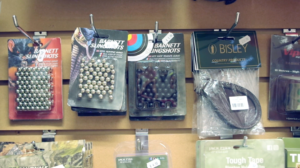 A more traditional gift is a flat cap at £11.95. "Always stays in fashion," says Ian. "Then for a lady there's a woolly hat with a fur pom-pom on top. It's £9.95 and all the girls have got them, they love them."
That's half a dozen ideas and Ian has plenty more, from knife sharpening tools to fox calls, dog retrieving dummies and rabbit purse nets.
Find out more at IanHodgeFieldSports.co.uk