A senior Tory MP has lashed out at the president of Botswana. In an online video, Sir Roger Gale  said Mokgweetsi Masisi committed 'vandalism' for allowing hunting tourism in Botswana. The former vice-chairman of the Conservative Party described hunting as 'murder' and implied that president Masisi personally benefitted financially from it.
Gale made his attack on the Botswana president on the animal-rights MojoStreaming website, during a debate with Jens-Ulrik Høgh from Nordic Safari Club. Talking about Botswana's short-lived ban on hunting tourism in the 2010s, Gale said: "In Botswana there was a change of government. The president who imposed the ban was ousted. For wholly personal, commercial interests, an incoming president [Masisi] then broke the ban, and that has damaged the wildlife population not improved it. That was an act of political vandalism and it's a great sadness that it happened."
Høgh pointed to the continuing rise in habitat size and wildlife populations in Botswana and other countries in southern Africa that encourage hunting tourism. He called Gale's arguments "prejudice" and "fantasy".
The video on the Mojostreaming website – only available on some browsers:
Among a series of personal attacks during the one-hour 15-minute debate, Gale claimed that African community leaders who wrote to the British government in support of trophy hunting are 'artificial' and paid by the US-based Safari Club International.
He told Høgh: "We in our parliament are beginning to receive letters from front organisations from Africa acting spuriously on behalf of organisations like your own and Safari Club International. They are trying to pretend that in some way their communities are benefitting from the money that you claim that you put into conservation."
Gale may be referring to a submission to the UK parliament by the Community Leaders Network of Southern Africa, Resource Africa United Kingdom and the Namibian Association of CBNRM Support Organisations. CLN, RAUKL and NACSO submitted evidence in response to the UK Parliament's call for evidence regarding the Animals Abroad bill. The CLN is a collaborative grouping of rural representatives from Angola, Botswana, Malawi, Mozambique, Namibia, South Africa, Tanzania, Zambia and Zimbabwe that focuses on amplifying the voices of rural African communities at national, regional and international levels. The CLN's goal is to establish equitable and sustainable use rights of wildlife and other natural resources for social and environmental justice and the economic benefit of present and future generations of rural peoples.
They followed this up with an open letter, reported in the UK's Guardian newspaper, signed by more than 100 scientists, conservationists and African community leaders. The group said the trophy import ban put forward in Boris Johnson's Animals Abroad bill is poorly conceived and threatens to reverse conservation gains and undermine the livelihoods of rural communities across sub-Saharan African.
Gale adds: "We have to make sure that the real communities – not the artificial ones that are paid to lobby people like me – but the real communities in Africa – a continent that I know very well and have visited often – benefit properly from tourism, from photo-tourism" – he does not explain what he means by the phrase 'benefit properly' compared to the benefits that hunting tourism brings to African communities.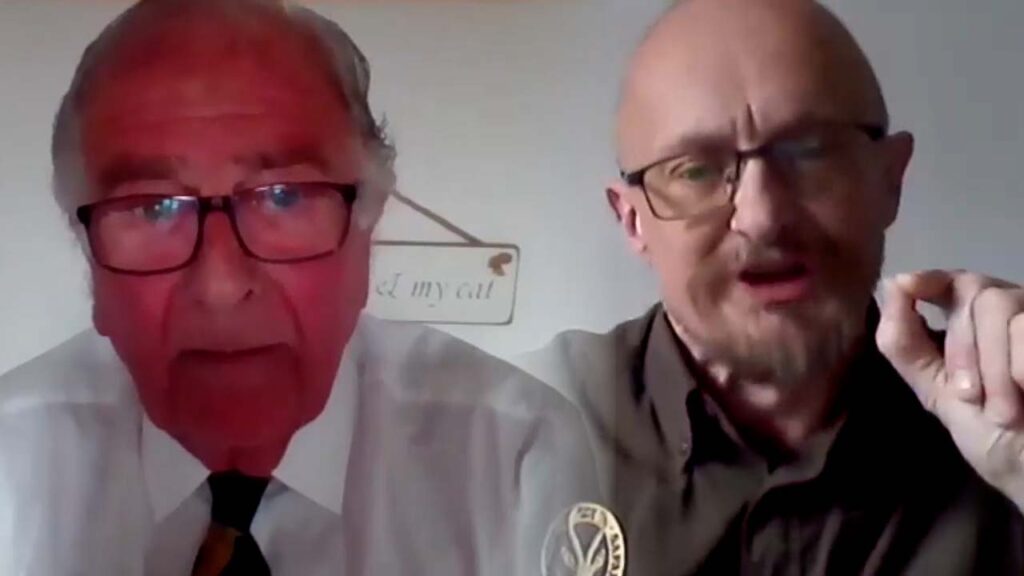 Gale rejected research cited by the IUCN which shows that megafauna numbers have increased 20-fold in South Africa since the 1970s thanks to the money from hunting tourism, and that Kenya, which banned hunting in 1977, has seen a fall in large game numbers of 70% in that time. Gale went on to claim that hunting tourism will result in the extinction of wildlife. He said: "If we kill those birds, those animals and those reptiles, there will be nothing left but barren empty space."
Despite Høgh presenting research saying the opposite, Gale maintained through the debate that wild animal numbers are falling in hunting areas across Africa. He claims that the lion population in Kenya is 'now recovering'. Kenya saw a 25% rise in the number of lions 2010-2020. However, Gale ignores the drop in wildlife numbers since 1977.
At times, Gale was rambling and incoherent. He appeared confused about the definition of canned hunting. He said he had visited an organisation in Zimbabwe that "generates meat for canned hunting". He appeared to mistake shooting trophy animals in small fenced areas for the production of tinned meat such as spam or corned beef.
Gale tried to claim that hunted animals including elephants are not eaten. Høgh pointed out that they are. Gale seemed to believe that big game hunting consists of, as he puts it, "driving animals into an area so they can be shot by people who may or may not have any experience at all" – and, in a swipe at game rangers across Africa, he added that, "at least Scottish gamekeepers know what they are doing".
Gale then hit out at those gamekeepers, pledging to try to ban the export of antlers from deer in Scotland, before admitting that that law "is not my gift".
Gale asserted that Zimbabwe had banned trophy hunting, which is not true. He may have confused Zimbabwe with Botswana, which subsequently reallowed trophy hunting because of human/wildlife conflicts.
Gale tried to conflate trophy hunting with poaching. Høgh pointed out that that's similar to conflating shopping with shoplifting.
Gale repeatedly asserted that Høgh represented Safari Club International. As MojoStreaming points out on its website, Gale confused Nordic Safari Club, which Høgh represents, with the Swedish chapter of SCI, which he doesn't. It appears that Gale looked at the wrong website. Gale also asserted that Nordic Safari Club has 25,000 members. Høgh pointed out it has only 2,500 members. It is not clear why Gale felt it important to accuse Høgh of representing Safari Club International.
Gale is chairman of an all-party parliamentary group dedicated to introducing new laws in the Westminster parliament that will stop UK nationals based in England from hunting abroad. He has been an MP since 1983 but has not held a ministerial position in that time above the rank of parliamentary private secretary. He holds far-right views, including the forced expulsion of Russians from the UK (following Russia's attack on Ukraine), opposing same-sex marriage and banning foxhunting. He was vice-chairman of the Conservative party while Iain Duncan-Smith led the Tories.
We have asked both Gale and the government of Botswana to comment on this story.