"When I first came I was eight. My son's now ten and I've been looking forward to bringing him in on the pier fishing," says world class sea angler Saul Page. "He's very interested and from the pier it's very easy. He doesn't have to cast far and it's deep so you never know what you're going to catch."
Saul is talking about Dover's Admiralty Pier, which we are standing by just days after the local harbour authority shot down his son 's chances of living that dream.
The pier is a popular fishing spot with anglers across the country. Port of Dover is using health and safety and the potential threat of terrorist attacks as excuses for banning all fishing from it. At the same time, Port of Dover seems to be bending over backwards to accommodate cruise ships and make money from a new freight terminal. This involved building a new marina and kicking anglers off the old Prince of Wales Pier, which was popular with disabled people as they could drive on and effectively fish from the back of their car.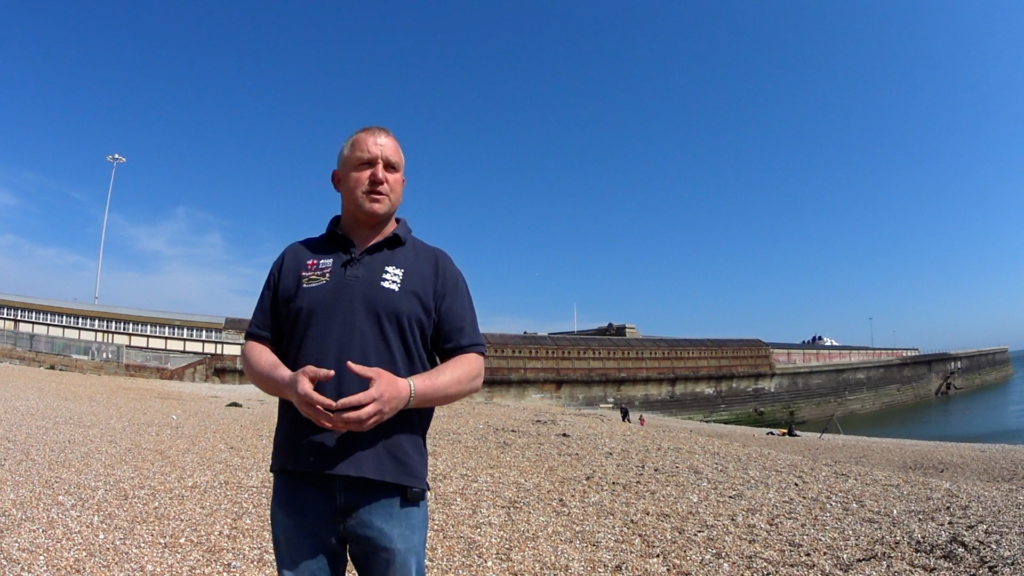 "When the development started… they came up with the proposals for what they're going to do for the new outer marina and we lost the Prince of Wales Pier, which was at the time disabled access… you could drive along it… fish, get back in your car, then leave," Saul explains. "So, by taking that away, they gave us CT3 (Cruise Terminal 3), which is the lower part of Admiralty on the cruise ship side. That was given to us, or that was proposed and we took it on for them to run as the disabled access pier… I think there might be two other piers around the country that have disabled access. This is the last in our area by a long way."
Dover Sea Angling Association chairman Richard Yates says he was ambushed in a Zoom call with Port of Dover. As far as he knew, plans to set aside the new disabled area were set in stone, along with space for the other anglers. Instead, he was told fishing of all kinds was banned from the harbour.
Admiralty Pier had gone the same way as the Prince of Wales Pier, the town beach and another favourite spot, the breakwater, positioned one mile out to sea and only accessible by boat.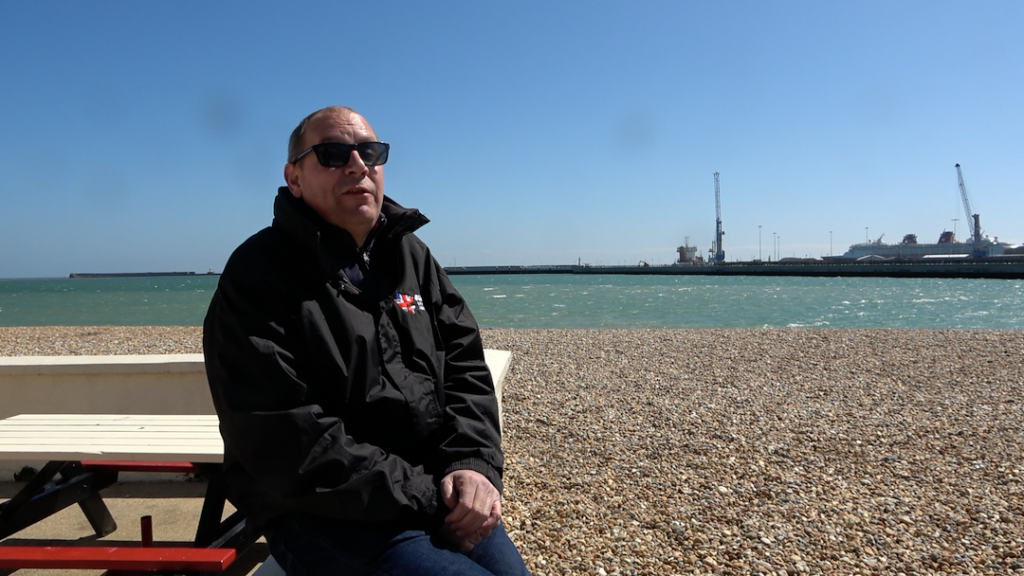 "I meet anglers from all over the country and they say 'Oh the breakwater, the Admiralty,' because they are very good fishing venues and many anglers from the UK have fished there. They obviously all come to the town and bring money, stay in hotels, buy fishing tackle, and eat in cafés. The trickle-down effect from those anglers is quite substantial," says Richard, who has been fishing the harbour all his life. "The harbour board would argue the cruise business is superior, but I owned a business in Dover for seven years and not one cruise passenger set foot in it… they are bussed to Canterbury or London."
Richard believes the angling ban could force bait and tackle shops out of business. Craig Collins, owner of fishing shop Channel Angling, points out the anglers are not the only ones targeted.
"It's not just the pier. They told us there's no community regatta or Christmas market because of security reasons," says Craig. "The fact you can walk anywhere in the western docks without being challenged and walk right up to a ramp in the eastern docks because the security gates no longer work – what damage does a couple of fisherman do? What danger does it pose? None whatsoever.
"They don't like anglers, that's the end of it. They think we're smelly, we're dirty, it doesn't fit with their image."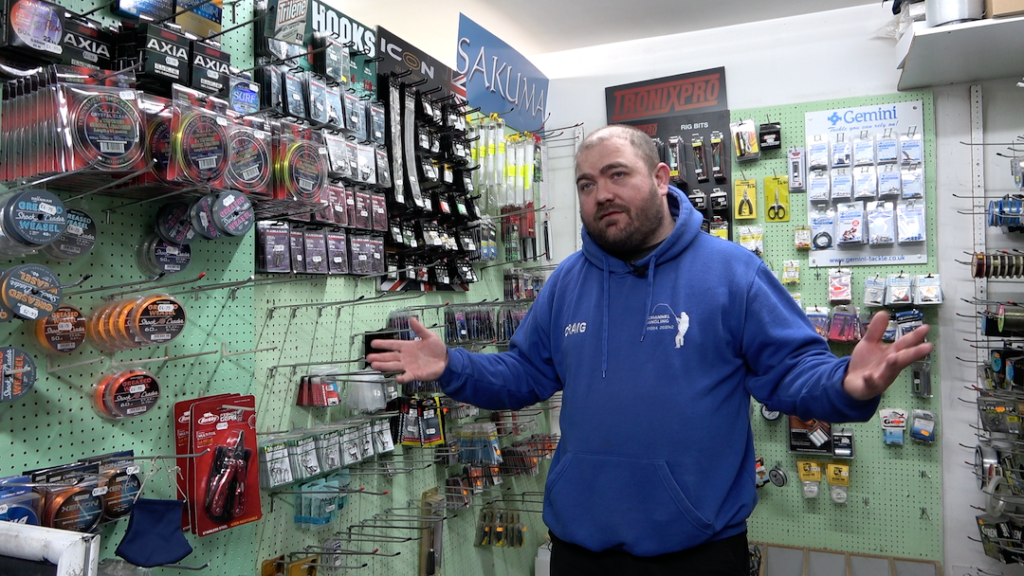 Besides the bans, over the years the piers have been closed down frequently, either for repairs, visiting cruise ships or bad weather. Richard's association still paid rent for the pier during those times, even though they were not allowed to fish. There was no compensation.
The angling club has also pumped around £250,000 into the piers, building toilets and café on the Admiralty Pier and hiring wardens to patrol them. A lot of that money came from when the association mortgaged its club house.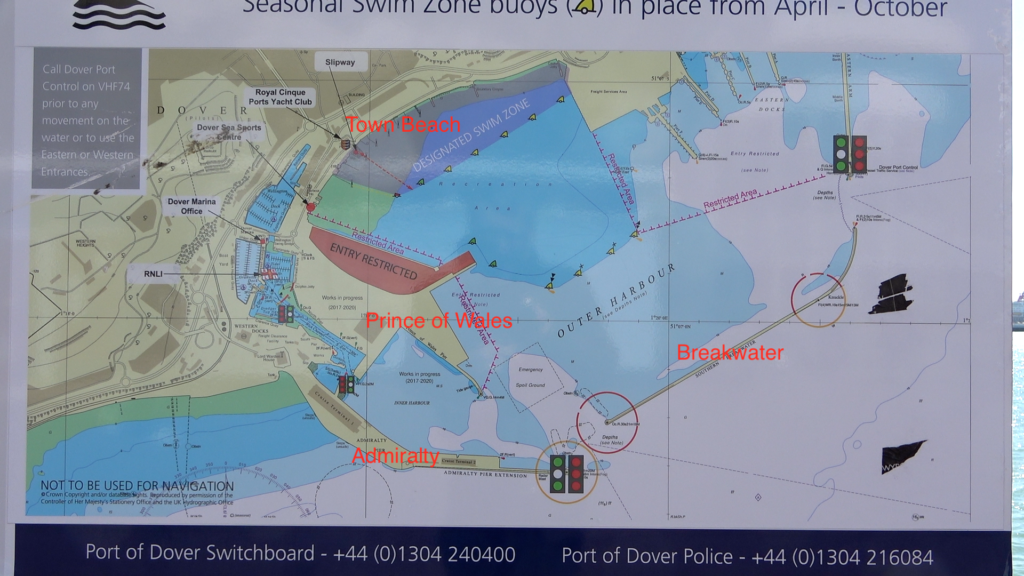 When Port of Dover scrapped its boat service to the breakwater, the club bought a boat and ran the trips itself. After storm damage, Port of Dover decided it was too dangerous to have people fishing on the breakwater and so shut it down.
"For donkeys' years, people have fished out there and that used to be one of the allures," recalls Saul. "People coming to Dover for the fishing could go out on an all-night session on the breakwater and sit out there for two days' fishing, go out on a Saturday morning and come back Sunday evening… So we had to sell our £20,000 investment and lose money for the club on that."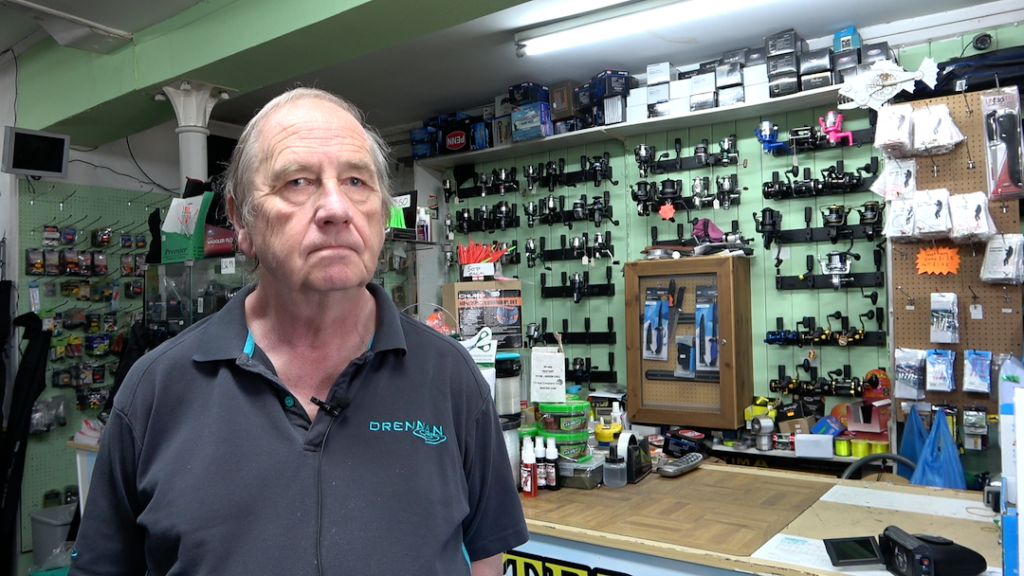 Roy Skelton has been fishing in Dover for 60 years: "The place got damaged, would be closed for repairs. Dover Sea Angling Association paid quite a lot of money for use of the breakwater and then took over the running of the Admiralty. When Lockerbie happened, the Airports Act [which includes harbours] made it so that you couldn't have open access to the working parts of the pier. So they put up railings in between to protect it. They got damaged, DSAA offered to pay to fix it but the harbour board said no. It had to be an approved contractor on their list, which makes you wonder why they want to give the business to certain people."
Well before Port of Dover told Richard about the Admiralty ban, it renewed the contract for the angling club to rent out the piers. Missing from the contract was use of Admiralty Pier. Port of Dover said it removed the pier from the contract because it was closed due to coronavirus. Richard thought nothing of it at the time, but now…
Visit Dover Sea Angling Association's website and Facebook page
Sign a petition to keep the pier open here