China: It's where pheasants come from – but it's where hunting sports and guns are banned. That's not what we found:
+ We join a bunch of local lads to go roughshooting in the mountains
+ We visit a paradise island where millionaires go to relax and shoot rabbits and deer
+ We catch crucian carp in city centre lakes
+ We go to the factories where they make most of your shooting and fishing kit
+ We go berry picking with a girl called Sunshine Sun
+ And we eat everything – meat, feet, guts and backbones
Come and meet the new hunting, shooting and fishing set in China. They are a lot like us.
For more on deer and rabbit shooting at Golden Sand Bay Resort on Danshanmen Island, visit www.nbhaiyang.com or this story in the Daily Telegraph www.telegraph.co.uk/news/worldnews/asia/china/8881378/Chinese-millionaire-turns-island-into-game-reserve.html
For more on hunting at the Oriental International Hunting Park in the northern province of Shanxi visit www.east-hunt.com
We arranged our pheasant shooting outing privately.
For more about decoy production in China, visit www.meitaisports.com/
Find out what we can do for you in China. Click Fcha.nl/china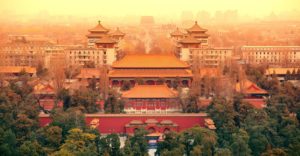 Click here for our report from the China Hunting Show 2019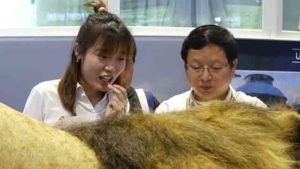 For high-res still pictures of the hunting 'paradise island', go to www.flickr.com/photos/fieldsportschannel/sets/72157634231753070/
For high-res still pictures of shooting pheasants in the hills, go to www.flickr.com/photos/fieldsportschannel/sets/72157634231735826/
Here are the links for Hunting YouTube:
Israel Feiler www.youtube.com/watch?v=tWFtWzFbXCY
Thanitha01 www.youtube.com/watch?v=axc1ZWbOpQE
RedDawgLover www.youtube.com/watch?v=4yqE4ym51X4
BBCWorldwide www.youtube.com/watch?v=JNEplaYZtpI
TheDriftCraze www.youtube.com/watch?v=9hnehz5ySUc
TantaoNews www.youtube.com/watch?v=nmaSwEIZqgI
TaxidermiaGaroz www.youtube.com/watch?v=gOCHKVzSV6U
StephendelRoser www.youtube.com/watch?v=u56NSk3r9Ag