Professional gundog trainer Jason Mayhew is out in all weathers, so his number one requirement for clothing is it has to be waterproof.
He's been trialling the Härkila Retrieve jacket and trousers for the past year, and he's impressed. It's kept him dry in all types of weather. "I don't need overtrousers. I just wear the Retrieve suit and the wet just doesn't come through," he says.
He also likes how the clothing stretches when he moves. "Whether you're shooting with a shotgun or casting a dog out, at some point you have to stretch yourself out. This kit stretches and moves with your body. It allows freedom of movement."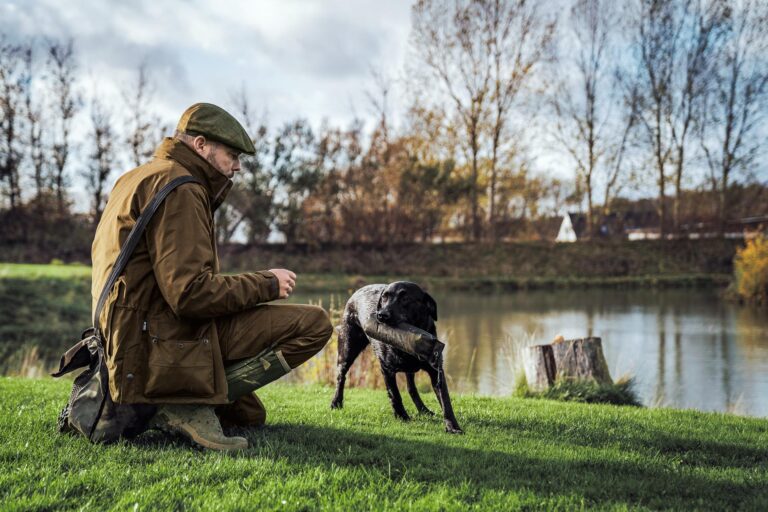 The Retrieve suit has plenty of small details that mean a lot to Jason, like the storm cuffs with Velcro fastening that keep the water from running down inside when you raise your arm.
Plus there's a handy white board that he uses to direct his dog at long range. "It's like a cheese board, but holding it up I can get a dog to sight me straight away, even when I'm standing among a group of Guns and judges."
He continues: "The whole thing has been well thought through, with attention to detail, plenty of good, practical pockets, including a game pocket for game or dummies. It allows the dog handler or shooter to do what they need to, without fuss, and it hasn't failed me in a year of going out in all weathers.
Prices are £369.99 for the Retrieve Jacket and £259.99  for the Trousers, in both men's and ladies' versions.
Find out more at the Härkila website.