Owen Beardsmore of Cervus UK demands the best kit in his job as a professional deer manager and stalking guide – and he's a big fan of Leupold's GR 12-40×60 spotting scope.
"What a piece of kit this is!" he says. "I've been using it on the hill in Scotland, and I've been very impressed with the light gathering, even on the darkest days when we're after hinds."
He says it's rugged, with a strong magnesium body coated in rubber armour. "The rubber eyecup means you can watch for a long time without getting eye fatigue."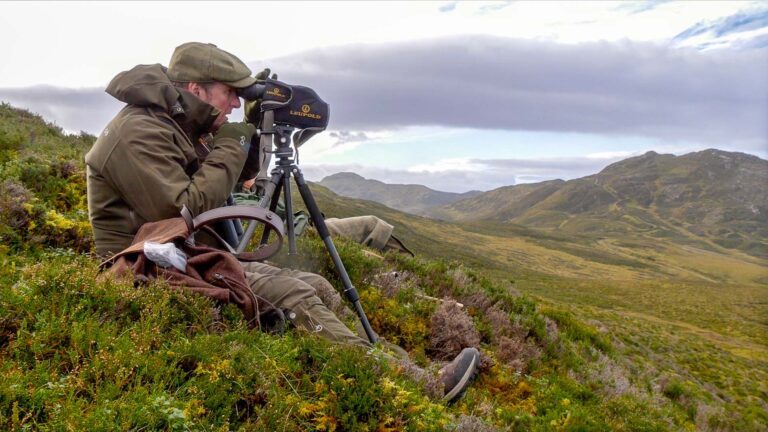 "It was great out on the hill, looking for stags long distance and planning our route into them," Owen continues. "We used it in all weathers, the casing was absolutely soaked and it still performed. I just gave the lens a bit of a wipe off and it never let us down."
"I use it in conjunction with their carbon fibre Pro Guide tripod, which you can adjust the legs of to get them even on the most awkward surfaces. When we're sitting in deep heather we can get it all set up and have a real focus and pick the stags that we're going to try and stalk into."
He adds that the folded light path means the scope is compact and fits easily into a backpack. This is achieved with mirrors, rather than a heavy prism, which keeps the weight of the unit down.
The Leupold GR (for Gold Ring) 12-40×60 spotting scope costs around £1500, and the tripod and cover are extra. Find out more on the Viking website.
See more reviews of Leupold optics here.