"This isn't just the fastest gun in the west – this is the fastest gun in the world!" says Andy Norris from Merkel distributors Viking Arms.
He's shooting the Merkel Helix Speedster – and he's loving it. Originally developed for wild boar hunting, the Speedster is now the most popular of all the Merkel range throughout Europe, not just the UK.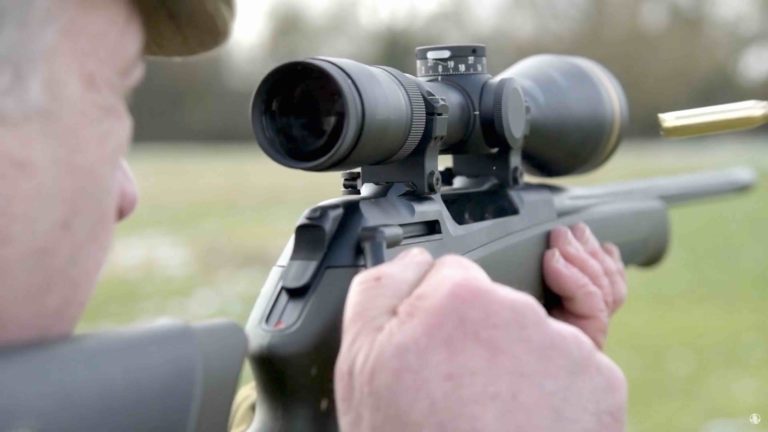 It's developed a huge following with deer stalkers, particularly anyone doing hind culls where you might need to take three shots very quickly to get the numbers of deer on the floor.
"It's also popular with recreational stalkers because it's easy to travel with," Andy adds. "You can quickly take it down into three parts – stock and action, barrel, and fore-end."
"You've finished stalking for the day and you're off to the hotel: just take off the fore-end, pull the lever and the barrel comes away from the action and stock. You don't even need a table, you can do it standing up."
"The three parts fit easily in a case or holdall. You can even take out the bolt face, and carry that in your pocket for extra security. So you don't draw attention to yourself carrying a big gun case into the hotel. It's discreet."
One notable feature about the Speedster is the 'memory lock' adjustable comb. Once you set the comb height you want, you can push the comb down for transport or storage. Then with the press of a button it comes straight back up to your setting.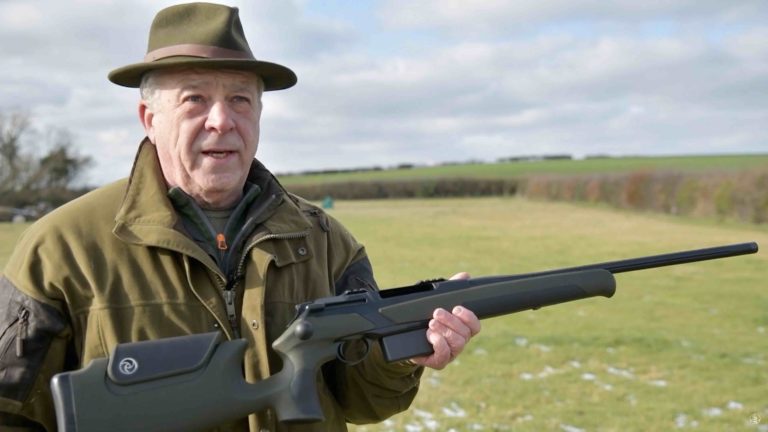 And what about that speed? When we filmed him at Tim Pilbeam's range, Andy was comfortably firing an aimed shot every second, working the straight-pull bolt at lightning speed. "With other rifles you have to raise your head off the stock to work the bolt, otherwise you're going to get a face full of bolt," he explains.
"With the Merkel it's all encapsulated so you don't have to take your head off the stock. You don't lose that contact with the cheek; just work the bolt and carry on shooting."
"Plus where other guns have a thumbhole stock, in the Speedster the bridge is removed, so you can just lift your hand straight out."
"Everything is so ergonomic. The bolt is placed just above the trigger, so your hand goes straight to the bolt handle. It's just up-bang, up-bang – it's that simple!"
The Merkel Helix Speedster comes in an array of calibres from .222 to .338 Win. Prices from £3,425.
Find out more at the Viking website.