Merkel has gone into partnership with military moderator manufacturer B&T to make a moderator for the hunting market.
Message from the manufacturer:

200mm long, it has steel baffles, which allows up to 30 consecutive shots without waiting for it to cool. It fits on every barrel with a M15x1 muzzle thread. Merkel claims its moderators reduce sound by more than 30dB.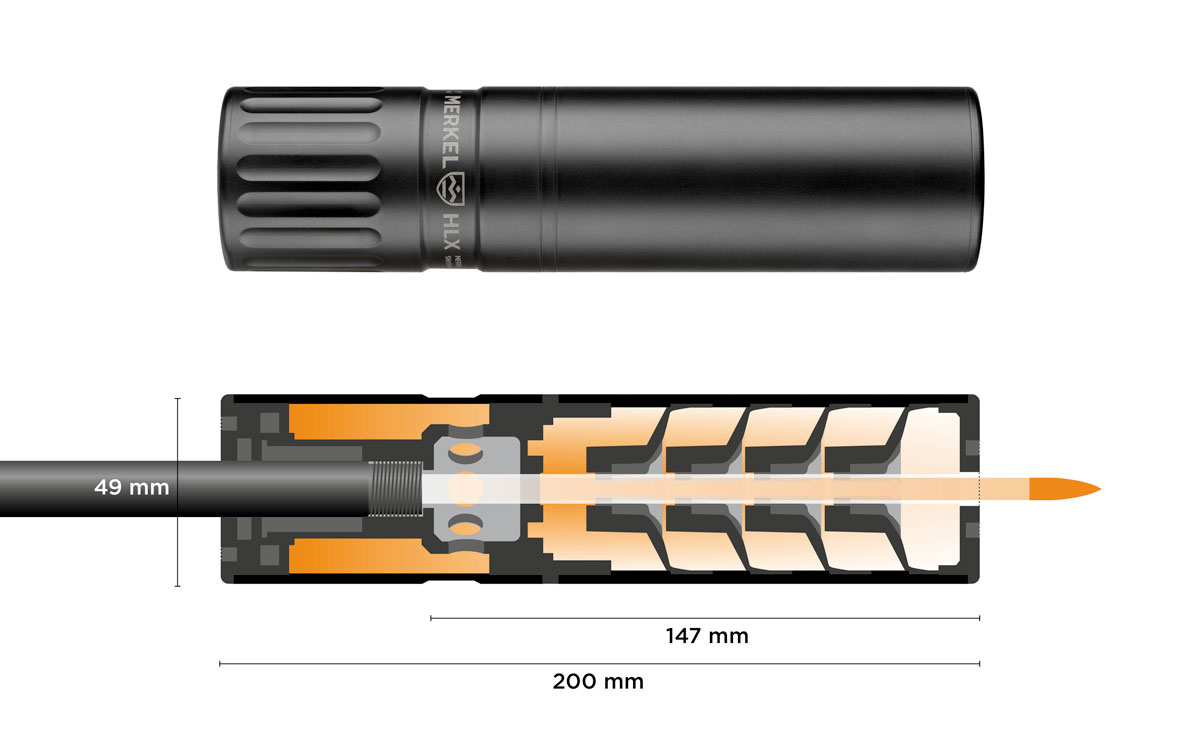 For cleaning, just soak the moderator in soapy water, rinse it out and dry it with a compressor (if you have one) or leave for 24 hours on a warm radiator.
Want to see the Merkel HLX in action? We take it on a hind cull in Scotland: