This Ruger Hawkeye Hunter is an intriguing mixture of traditional and modern – a hunting rifle with the time-tested Mauser style bolt-action and walnut stock, combined with Cerakote coated stainless steel and a 22 inch barrel threaded for a moderator. It's available in the UK in a limited edition of just 20 rifles for 2021, in the popular 6.5 x 55 calibre.
"In America they produce a lot of dealer exclusives, where they make something a little bit quirky in a limited run, and that's what we're doing here in the UK," explains Andy Norris from distributors Viking Arms. "I really like the flat dark earth colour of the coating, it looks a little bit funky."
"It has a time-tested action that works in the most extreme conditions, from the heat of the desert, to the jungle, to sub-zero temperatures like we get in the UK," Andy continues. "It's just a fantastic, really strong action, and the build quality of the whole rifle is fantastic."
The rifle also features a traditional style recoil pad, three-position safety, adjustable trigger, floor-plate magazine and a Picatinny rail for mounting a scope.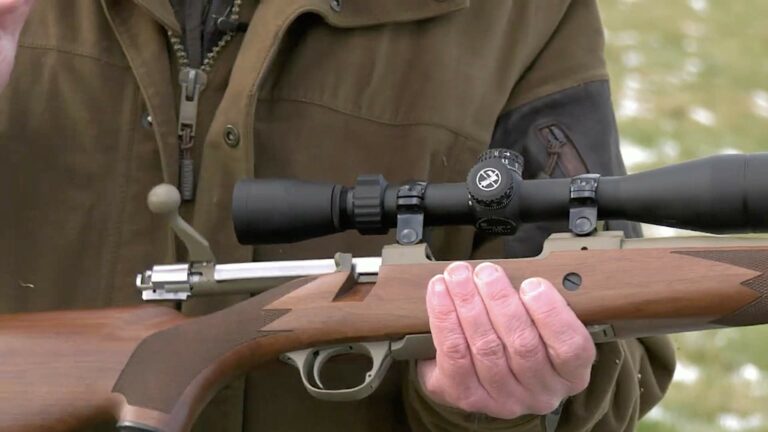 So why did Viking Arms choose the 6.5 x 55 calibre for this limited edition? "It's looking like the round of the future," says Andy. "It seems to be taking over from the .243 in popularity. It's gone down really well for long range target shooting, and now there's a lot of hunting ammunition being produced in the calibre too. It has several advantages, like low recoil and a great trajectory, and it's becoming more and more popular."
Retail price for the Ruger Hawkeye 6.5 x 55 special edition is £1,650.
Find out more at VikingShoot.com.
Check out our other rifle reviews on Fieldtester.
Have you shot the Ruger Hawkeye 6.5 x 55? Join in the conversation – add your opinion in the comments on YouTube.