UPDATE 15th September 2020: This event has been cancelled due to coronavirus.
Come and see us at Manchester exhibition centre EventCity, which hosts the British Shooting & Countryman Show in September.
Buy your tickets online, or call the ticket hotline on 0844 8737 332
Show dates: 19-20 September 2020
Show opens 9am (advance tickets) or 9.30am-4.30pm on all three days
Car parking is free for all Shooting & Countryman Show visitors
All accompanied children ages 15 and under visit free of charge (at organisers' discretion)
EventCity address: Phoenix Way, Off Barton Dock Road, TraffordCity, Manchester. M41 7TB (Sat Nav: M17 8AS)
| | | | |
| --- | --- | --- | --- |
| 1 day advanced | 2 day advanced | Group tickets | Pay on the day |
| £20/adult | £40/adult | £18/adult | £25/adult |
| A 1 day ticket can be used on either day | Make a weekend of it with a two-day ticket | Ideal for groups of 10 or more | Tickets are available on the day |
Advance tickets allow you access to the show from 9am, 30 minutes before those that purchase tickets on the day.
While you are there, visit the Fieldsports Channel Theatre and meet us.Following its cancellation at its Liverpool venue by anti-hunting Liverpool mayor Joe Anderson, several venue owners and management teams contacted the British Shooting Show head office offering their services. "The main problem was that the size of most of these venues were simply too small," says show organiser John Allison. "However one event operator really did meet all the requirements. EventCity in Manchester has three enormous exhibition halls, all well suited in size and layout for the launch of the British Shooting & Countryman show 2020."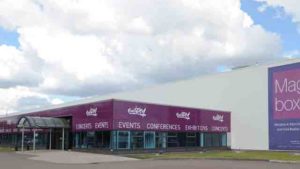 The British Shooting & Countryman Show is in addition to the Great British Shooting Show, held each year in February at the NEC Birmingham. The new show in the North of England will see manufacturers and retailers exhibiting, plus a 30-lane indoor airgun range, 24 practical pistol ranges, demonstration areas, and the Fieldsports TV Stage with live broadcasts throughout the show.
The aim of the new September show is to present products for sale that manufacturers and distributors launched at the February show. "The past twelve years has seen the Great British Shooting Show go from strength to strength and is now well established at the NEC Birmingham," says Allison. "It's a full-on global trade and retail show with all the companies launching products and with visitors travelling from all over the UK and Europe. 
"September is an ideal time of year for the British Shooting & Countryman show to provide the platform for instant point of sale and really get the ball rolling and products out to the public."
The three-year deal will see the The Shooting & Countryman's Show, Event City Manchester, take place on these dates:
September 19th & 20th 2020
September 18th & 19th 2021
September 17th & 18th 2022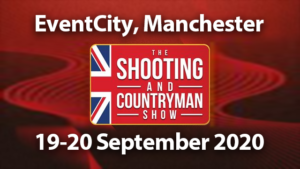 Meanwhile, The Great British Shooting Show, NEC Birmingham takes place on these dates:

February 12th to 14th 2021
February 11th to 13th 2022
February 10th to 12th 2023

For more, go to the British Shooting Show website, ShootingShow.co.uk