Swarovski's new binoculars have an amazing field-of view, great quality glass at an eye-watering £2,370. Tim Pilbeam tries them out as he searches for this year's best hunting (and fishing) binoculars.
Forget light transmission, forget ease-of-use – they are last year's optic USPs. Swarovski's three new binocular launches push a new boundary: it's all about field of view. So, are these the best binoculars for hunting? And, what should you look for when buying binoculars for hunting?
With its NL Pure, launched on 1 July 2020, Swarovski wants to immerse you in your view by offering a market-leading 71-degree 'apparent' field of view. No detail on why the use of the word 'apparent' but the new binos are a lens system the same as the Swarovski EL, so it is not digital manipulation.
"In the past, we have talked about edge-to-edge sharpness," says Swarovski spokesman Wolfgang Schwarz. "But there is one thing that's even better – no edges at all."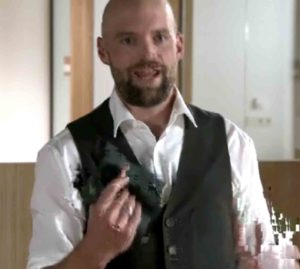 The 8×42 NL Pure field of view is 159 metres at 1,000 metres. The 10×42 offers 20% more field of view that the Swarovski EL 8×42. And, for the first time, Swarovski is offering a 12×42, an NL Pure that has a field of view with 130 metres at 1,000 metres that beats the EL 10×42's 112 metres at 1,000 metres.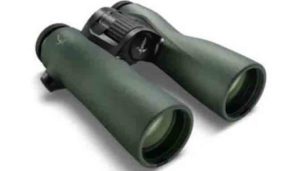 And did we say forget light transmission, forget ease of use? Forget that. Handling is still a thing. By rotating the prisms to right angles, Swarovski has slimmed down the middle of the tubes. That helps the NL Pure fit your hands more easily, making them possible the most ergonomic hunting binoculars on the market. Is this the binocular to buy for hunting?
Light transmission is 91%, the same as the Leica Geovid and 1 point down on the Zeiss SF.
The NL Pure 8×42 weighs 840g, which is about 10% more than the Zeiss SF 8×42. but more than 10% less than the Leica Geovid 8×42's hefty 950g.
Shipping begins 1 September 2020. Price is €2,850 in Austria and US$3,299 in the USA for the 8×42.
The NL Pure is not a replacement for the Swarovski EL binoculars – 'don't mess with the legend,' they tell us gravely – but Swarovski staff point out that the new model is better.
Tim tries out the NL Pure alongside a thermal spotter, to show how the two can work in unison.
For more, follow #onewithnature or visit SwarovskiOptik.com/birding/nl-pure-c210112