The Scottish government is not minded to ban grouse-shooting, says a source, following publication of a government report [PDF] into grouse-shooting by Professor Alan Werritty. It is undecided about licensing grouse-moors.
Delayed for publication since the summer, the Werritty report recommends a licensing system for the use of medicated grit, for mountain hare culls and for muirburn. It recommends a trial period for these measures before they become law. Here is Werritty explaining his proposals on BBC Radio.
Some shooters feared that the report would lead to wholesale licensing of Scottish grouse-moors and even a limited ban on grouse-shooting by moving the red grouse on to the 'general licenses' system for quarry species, alongside pigeons and crows.
In his summary, Werritty explains: 'The group was evenly split on whether or not to license grouse shooting. When, as chair, I sought to exercise a casting vote in favour of the immediate introduction of licensing, this was contested by two members of the group. In order to have a unanimous recommendation on this key issue with the authority that implies, the group proposes a five year probationary period for specified raptors on or near grouse shooting estates to recover to a 'favourable' conservation status. Should this target fail to be achieved, then licensing should immediately be introduced. In that situation we all agree that licensing is the only way forward – a significant advance in terms of the debate given the wide spectrum of views within the group and beyond. Ultimately, whether and when to licence grouse shooting are political decisions that rest with the Scottish government.'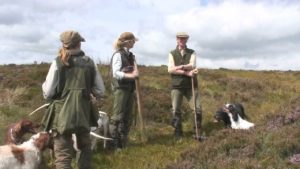 Grouse-shooting is social and provides much-needed income in rural areas
Anti-shooting organisations have been trying to raise the political temperature over grouse-shooting in order to bump Nicola Sturgeon's government into a ban on the sport. This would be in line with Sturgeon's crackdown on Scottish sporting estates and her 'land reform' efforts to pass ownership of Scotland's countryside to crofters. The RSPB said in June that whatever Werritty recommends can only lead to a ban.
A licensing system for medicated grit will have a profound effect on grouse-shooting in Scotland. It would force the larger, more commercial shoots to ensure best practice at all times. A ban on medicated grit on an estate would lead to a complete ban on shooting on that estate, because of the risk of antis planting medicated grit on unlicensed estates and then pushing out photographs of the grit on social media. These could lead to civil or even criminal action against estate owners and staff, with the onus on the estate to prove it did not sanction medicated grit.
As they stand, Werritty's recommendations will leave the grouse shooting sector engulfed by legislation and red tape and will mean a 'seismic' change for grouse moors across Scotland, according to a joint statement issued by BASC, Scottish Countryside Alliance, Scottish Gamekeepers' Association, Scottish Association for Country Sports and Scottish Land & Estates.
"The sector has already willingly embraced change and improvements in how it operates," the statement says.
"We believe further enhanced training and codes of practice covering muirburn, mountain hare management and medicated grit are the best solution rather than onerous licensing provisions."
BASC Scotland will meet with Mairi Gougeon MSP, Minister for Rural Affairs and the Natural Environment, to discuss the recommendations in detail and make the case against wholesale grouse shoot licensing.
If the Werritty report leads to a ban on hare-shooting or muirburn, shooting organisations will be even more disappointed. Hares damage young trees and culling reduces pressure on fragile moorland habitats. Muirburn encourages new growth of heather and other moorland plants, does not burn underlying peat, and creates firebreaks for when tree planting projects catch fire.
Chris Packham's Revive coalition against driven grouse-shooting and the RSPB say Werritty's proposals do not go far enough.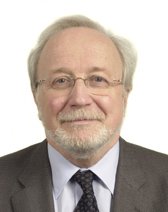 Professor Alan Werritty from the University of Dundee
Click here for more about the Scottish government's Grouse Moor Management Group, led by Werritty.