Actor and Downton Abbey cast member Peter Egan has launched personal attacks on a conservationist and compared trophy hunting to paedophilia in angry Twitter posts.
In a long online argument with Amy Dickman, who has about two decades of hands-on conservation experience, the actor turned activist attacked Dickman and questioned her credibility.

"You clearly are a very limited scientist," he insisted at one point. "Perhaps you should seek advice from inspirational figures like @JaneGoodallInst you're on the wrong side of history."
Dickman kept her composure throughout, as Egan unleashed a barrage of angry tweets slamming trophy hunting, by quoting from third parties – including a report by the US Congress.
"The one that concludes 'The United States has proven that well-regulated hunting can help conserve wildlife, even for threatened or endangered populations'?" she responded.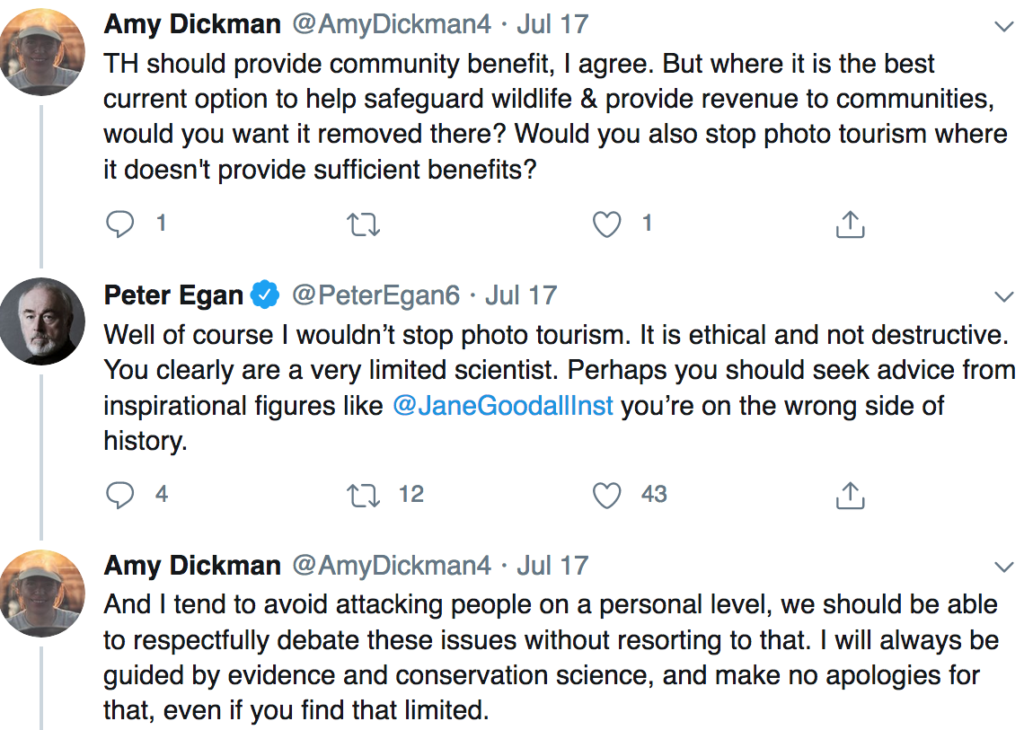 When Egan quoted ape expert Jane Goodall, Dickman said she preferred "actual facts" instead of quotes.
While she stayed friendly and open to Egan's suggested reading material, the actor maintained a condescending tone and repeatedly mistook the conservationist's tolerance of trophy hunting as promoting it.
"I am confused why tolerating things in the absence of better options is supportive or promoting it," she asked him. "To compare, am pro-choice, as I understand there are often difficult choices, but I don't think that means I am promoting abortion."
"No it doesn't," Egan responded, "but if you are promoting psychopathic solutions like trophy hunting in absence of better options it could be analogous with supporting Jimmy Saville's access to NHS trusts because he was raising needed funds..support for pschyopathic (sic) solutions are compromising."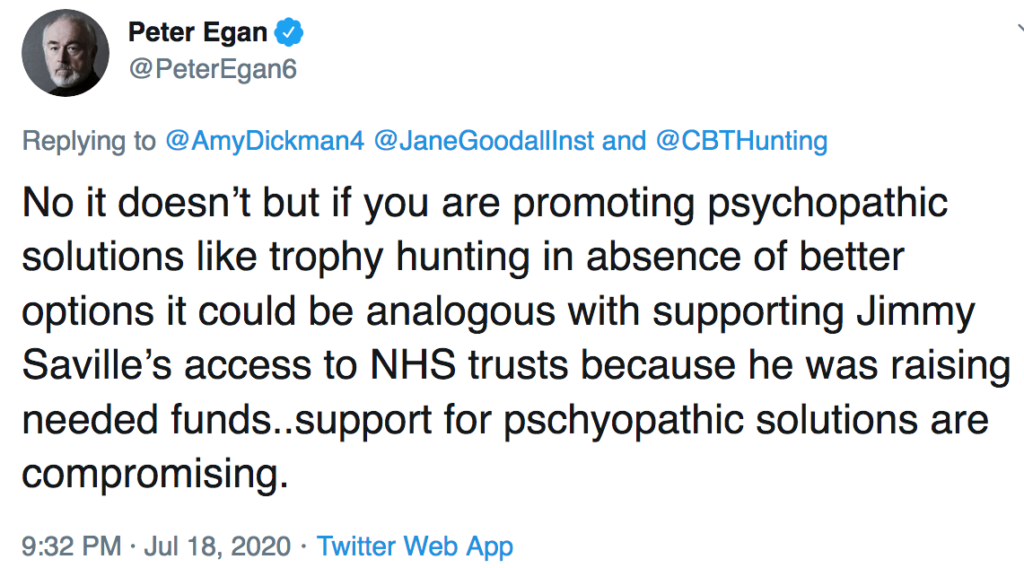 Egan later retweeted a post claiming Dickman "pimps out her kids", possibly opening himself up to a lawsuit.
Following former BBC star Jimmy Saville's death in 2011, police followed hundreds of lines of inquiry into claims he sexually abused children from 1959 until the 1980s.
Former BBC employees have said there were rumours about Saville's sexual habits but nobody apparently went to the authorities.
Egan's acting career began in the late 1960s and he was working regularly for BBC and ITV throughout the 1970s until now, although he has increasingly focussed on animal rights activism.
Since the world of entertainment and media woke up to paedophilia in society, accusations against paedophiles have led to members of the public taking vigilante action.

Egan is not the only celebrity to get involved in animal rights groups. Several, including himself, are meddling in Africa's affairs in the name of 'saving animals' and the continent is getting fed up with it.
In an open letter addressed to Egan, comedian Ricky Gervais and others, dozens of academics, conservationists and officials "representing millions of people across southern Africa" write their supposed help is actually undermining "globally recognised conservation efforts" and the basic human right of Africans "to sustainably use the natural resources on which our communities' livelihoods depend".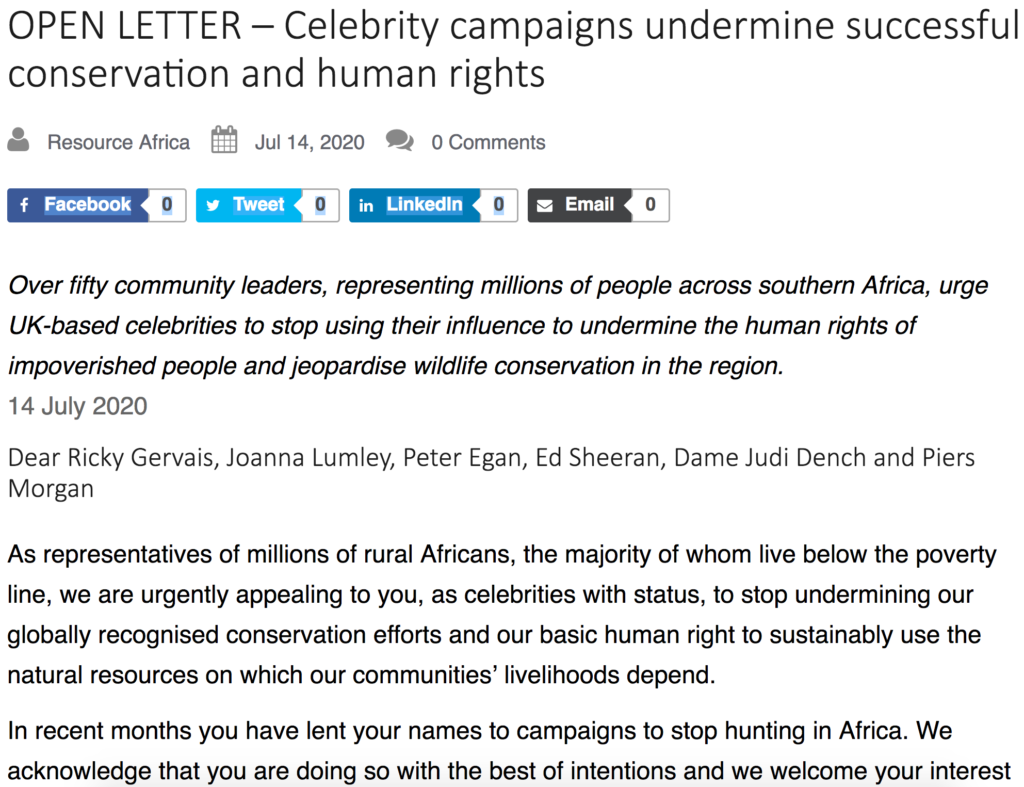 The letter writers say they understand the celebrities' good intentions, but calling for an end to hunting without consulting anyone from the region or understanding the implications a ban would have on the people. They complain that the Western organisations "dismiss the beneficial impacts of trophy hunting" and invite the celebrities to visit their countries to see for themselves.
You can read the whole letter here.