Canadian activist Regan Russell was killed by a truck full of pigs on its way to Fearmans Pork slaughterhouse in Burlington, Ontario on June 19.
The 65-year-old was an animal activist for more than 40 years and arrested several times for civil disobedience. She frequently gave the pigs water while the trucks stopped at the security gate. That day was particularly hot, according to Toronto Pig Save.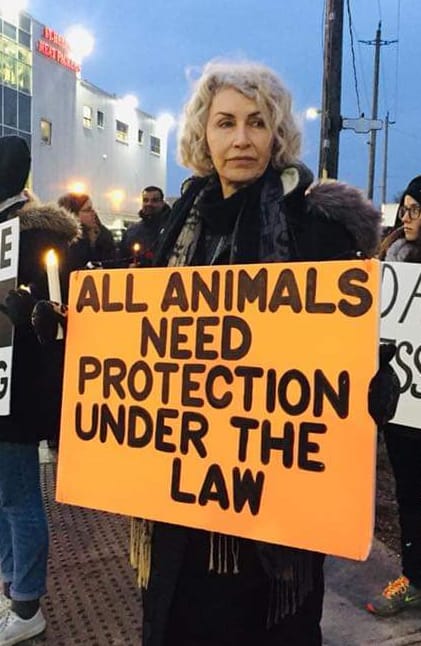 The group described her as "a kind, elegant, strong, and courageous person" who was "a mentor to others and she always did activism with kindness in her heart".
Here in Britain, her life of peaceful protests has been commemorated with "rage" and criminal damage.
The target was a butcher's shop in Brighton – the third to have been vandalised in the area in recent months.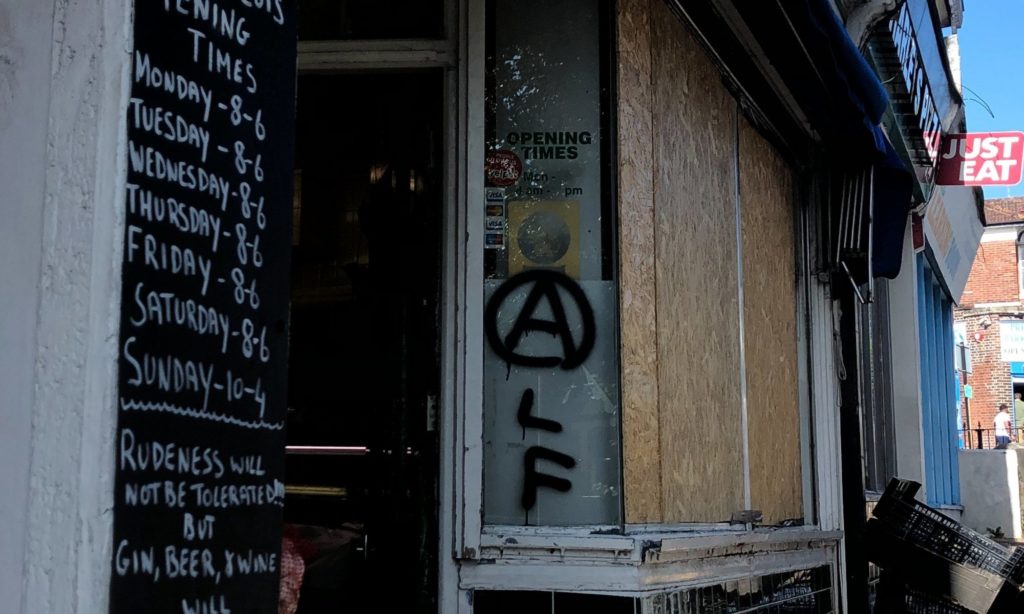 Choice Cuts on Preston Drove had its windows smashed, locks glued and the usual ALF slogans sprayed on it.
The vandalism was reported by Unoffensive Animal, a website that promotes attacks on the meat industry and was forced to move its server to Iceland in May after UK police shut it down. The site spells Regan's name wrong.
It published a venom-filled email it said it received anonymously from the vandals:
"Filled with rage at the news that a comrade had been murdered by a slaughterhouse truck driver, we took a very small portion of it out on this butcher shop, a place set on profiting no matter how much blood is spilt on the way. We cannot leave these places untouched, COST THEM, make it hurt. We dedicate this action to Regan Russell, who thought doing something was better than nothing. We will remember you, the struggle continues and we will not let up. We've seen the call to #SavePigs4Regan and we'd like to expand on it. This is a call to action to DO SOMETHING. Target these places every way we can, #SmashButchers4Regan… Love, rage, ALF."
Judging by the overwhelmingly positive statements made about Regan Russell, it's highly unlikely #SmashButchers4Regan was the kind of legacy she would have wanted.
Toronto Pig Save told Fieldsports Britain its organisers will "discuss if we need to address this".
The cause of her death is unclear but murder, as the vandals suggest, is far-fetched. That hasn't stopped the North American Animal Liberation Press Office from appealing for information about the driver.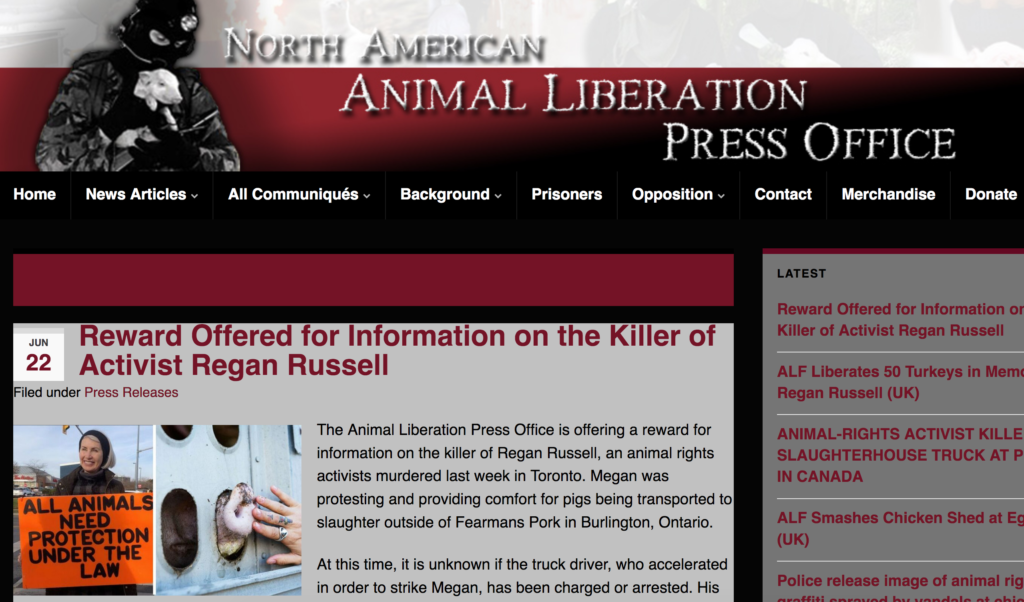 The website claims the truck "accelerated in order to strike Megan" in a statement that gets Regan's name wrong more than once.
One witness claims the activist was trying to feed the pigs while the truck was still moving.