Robbie Sheddon of Cluny Country Guns takes us through a selection of night vision and thermal scopes for less than a grand. They are:
Yukon Photon RT, £599
Yukon Sightline N450, £759
Yukon Sightline N470, £819
Pulsar Axion Key XM22, £869
Starting off with the Yukon Photon RT: "This scope really is best for rimfire rifles and air guns alike," says Robbie. "Its detection range is about 250m to 300m."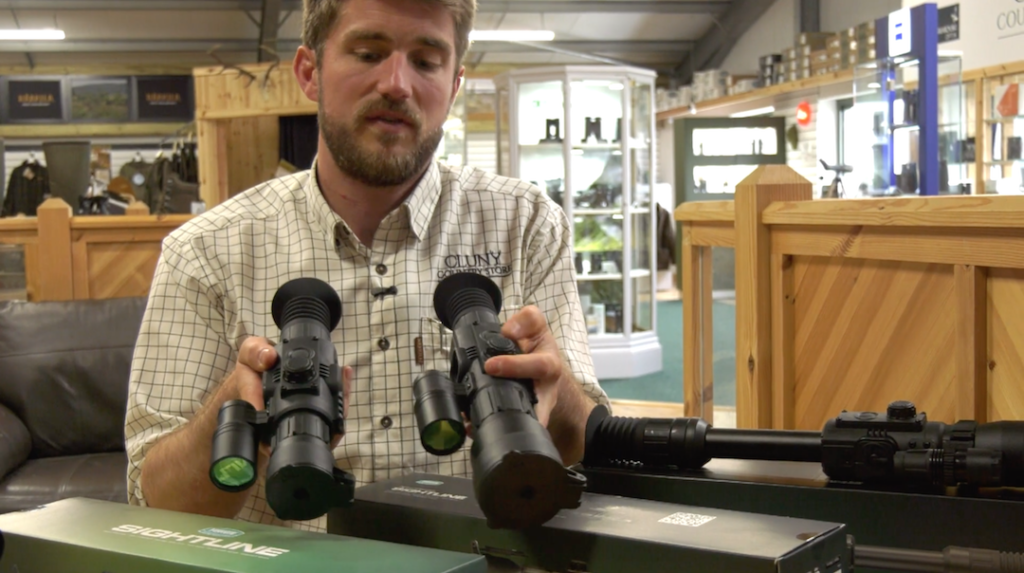 On to the Yukon Sightline scopes. Robbie says they are "very popular", "brilliant for all types of rifles" and "ridiculously clear".
The smaller N450 has a range of about 500 metres. he slightly bigger N470 goes out to 550 metres.
"Bigger detection range on the bigger unit and you have a higher magnification on it – some people like that for certain types of shooting or identification where you can obviously zoom in more. Some people prefer the lower magnification because then you get a wider field of view which is good if you're if you're scanning using the rifle scope."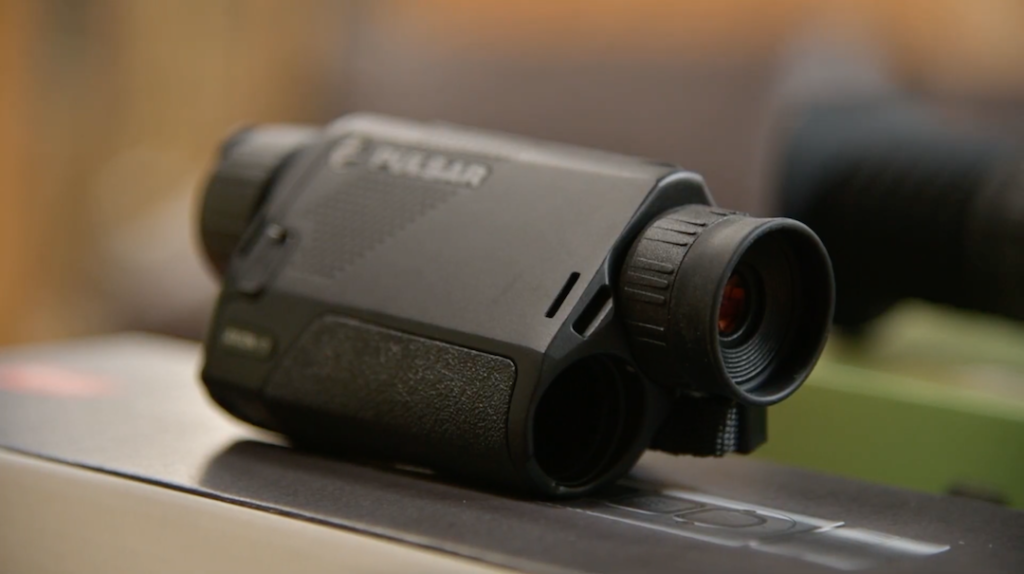 There's also a handy thermal spotter, the Pulsar Axion Key XM22. It's a one-handed device with a strap and controls that make it "neat little optics".
"With a strap and the buttons on the top just all falls really nicely… It's like holding a phone… and these are obviously monoculars and this works off of thermal night vision, which is you can't hide from this stuff."
Robbie says if none of those options suit you, there's always a torch.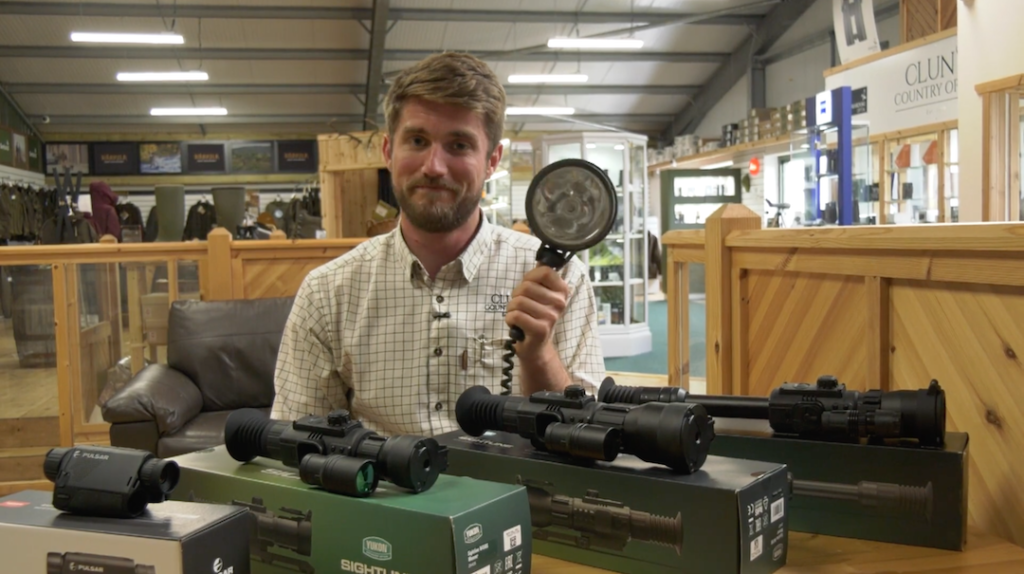 Head to Cluny Country Guns website for more information.
You can also find out more about binos versus thermals here.