Fieldsports Britain – Monster Screaming Pheasants
It's one of the country's most challenging high-bird shoots. Ross Neville pits himself against the pheasants and partridges of the Sweet Lamb shoot in Wales, not just a rally circuit but a thriving shoot as well. Will he succeed – or will they race past him? Meanwhile, Andy Crow is shooting pigeons on the farm in Kent, and trialling new cartridges, tweaked gun and a new cameraman. Plus we are in the frozen wonderland of the Rhodopes Mountains stalking chamois with Al Khametov. Aaron takes over the Fieldsports Channel News Stump this week, there is Hunting YouTube, making this a hugely varied episode of #FieldsportsBritain
Here are the links:
▶ Sweet Lamb Pheasants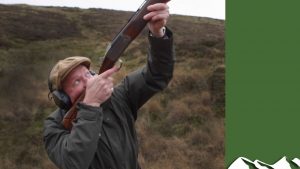 For the Browning Crown, go to Browning.eu
To go shooting at Sweet Lamb, visit CambrianShoots.co.uk
Click here for all our films with Ross
Thanks to British Rally Media for the shot of the car. Visit their channel at YouTube.com/channel/UCi52rUZmMKfg32Ma6e-91EA
▶ Balkan Chamois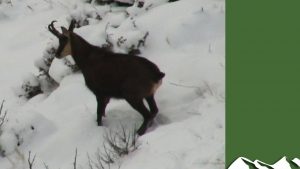 You can't hunt where Al is hunting without an invitation. There is a local sporting agent which offers a wide range of animals, including fenced estates. Visit HuntZabardo.bg
Click here for all our films with Al
Thanks to Stiliyan Kadrev for filming this item StiliyanKadrev.com
▶ Crowhow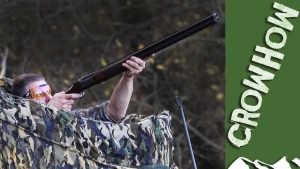 Andy is sponsored by:
Blaser Blaser-Sporting.com
Gamebore Gamebore.com
Vario Ear Plugs VarioPlugs.co.uk
Jack Pyke JackPyke.co.uk
Click here for all our films with Andy
▶ Join the Fieldsports Nation. Just £/$/€4.99 a month gets you Fieldsports Channel membership on YouTube. Click here
▶ News is sponsored by Percussion Percussion-Europe.com
Hunting dogs fall off cliff Fecaza.com/sala-de-prensa-hemeroteca/hemeroteca/130-noticias-generales/4345-la-rfec-y-las-ffaa-consternadas-ante-el-accidente-de-los-perros-y-el-ciervo-en-herreruela
Anti anger over National Trust boar cull
Cheltenham Countryside Race Day
OneKind calls for contraceptives for deer
Shooter bags double-headed deer
Hunters spend more than double non-hunting tourists AfricaSustainableConservation.com/2018/11/16/the-contribution-of-hunting-to-the-south-african-economy/
Lanarkshire racoon caught
For a full news round-up, go to FieldsportsChannel.tv/category/fieldsportsnews
▶ Here are the films in Hunting YouTube:

Headshot with a .308
Superbes scènes de chasse en battue au sanglier et au chevreuil, joli doublé de sangliers
RED STAG HUNTING ( chasse cerf ) IN FRENCH ALPS 2/2 . 2018 Ovini
The King Of Ducks
Pheasant Shoot
SHOTKAM Driven Ducks in Fife!
Hare hunting in Backa Palanka 2017. - Lov na zeca - Chasse au lièvre
All the action from the drought hunt
▶ Shares
To find out how to join the Fieldsports Nation, visit FieldsportsChannel.tv/shares or to sign up and pledge, go to fieldsports.envestry.com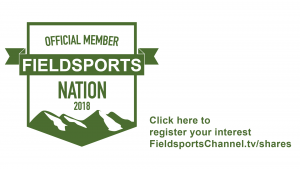 Risk warning: investments of this nature carry risks to your capital as well as potential rewards. Approved as a financial promotion by Envestors Limited. Which is authorised and regulated by the Financial Conduct Authority (No. 07236828.)
Sign up for our weekly email newsletter FieldsportsChannel.tv/register