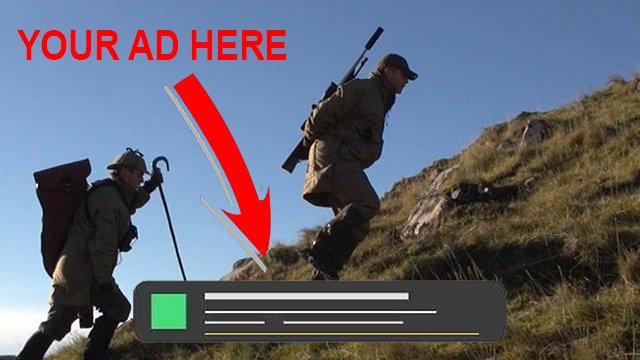 You can  place adverts on Fieldsports Channel's films without paying Fieldsports Channel.
You can link your Google Adwords account to our YouTube channel. That gives you all kinds of benefits:
You can place call to action (CTA) overlays on Fieldsports Channel
You can access additional video view statistics
You can access remarketing and engagement statistics such as earned views
You can view ad completion rates of videos from linked channels
You can create remarketing lists based on viewers' past interactions on linked channels
You can view earned actions metrics from videos and video ads from linked channels
How do you do it?
Are you a Google Adwords user?
Sign in to Google Adwords using your Google login and password, and go to the main page
Once you have done that, there are two ways. Either you want to reach our audience, the people who watch our films:
Under Tools/Setup, click Linked Accounts, then YouTube, then +CHANNEL and follow the instructions
Search for Fieldsports Channel and select it. It will tell you 'Someone else owns this channel' and '

Send a link request to the channel owner. Once the channel owner approves your request, it will appear in the "YouTube" section of your "Linked accounts."'

Enter 'Email address of the channel owner': charlie@fieldsportschannel.tv
When we get the request, we will approve you.
Or you want to run your video as a preroll in front of one of our videos:
Log in to your Google Adwords account, select Video Campaigns from the menu on the left Campaigns, then click on the ⨁ symbol: + New Campaign
Select either Product and brand consideration or Brand awareness and reach, then campaign type Video
Fill out the rest of the form however you like
Fill out the next page. Under Placements / Select your placement targeting, type 'Fieldsports Channel' into the search box, and select YouTube / Fieldsports Channel
Please note that Google may not allow the promotion of films that sell guns or ammo or include hunting.
THERE: your film is now running on Fieldsports Channel.