The iRay TL35 might look and handle like a regular daylight rifle scope – but inside is cutting edge thermal technology, allowing you to shoot day or night even in bad weather conditions such as heavy fog and rain.
"It's super simple, lightweight and easy handling," says Ryan Charlton of UK distributors Highland Outdoors. "I've mounted it with standard Tier One 30mm scope rings and you don't need a high cheekpiece or adjustable length of pull, your rifle just fits."
As a thermal scope it's excellent, Ryan says. It has a 384 resolution 12 micron sensor, which gives high image quality and a detection range of up to 1,800 metres even in complete darkness.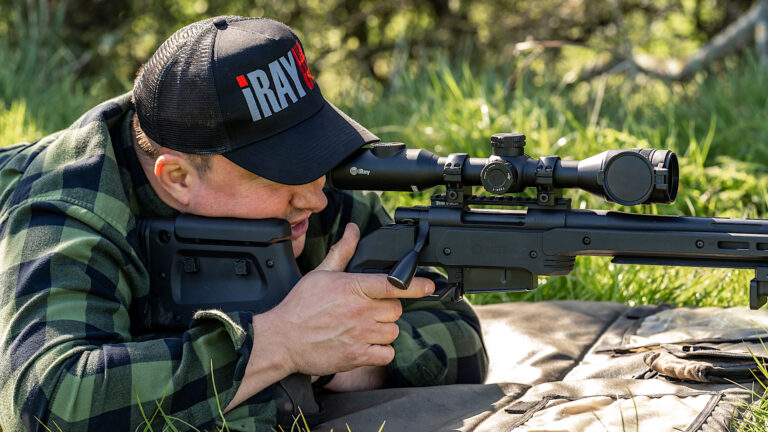 "It's got iRay's ceramic lens, so it's very lightweight and doesn't need a lot of energy, which has the benefit off boosted run-time," Ryan continues. " The run-time on this with wifi on is eight hours from the built-in battery."
There's also a battery compartment hidden inside one of the side turrets on the scope, so you can use an additional battery which will boost the run-time to 16 hours.
The scope has a built-in video recorder, and the 16Gb of internal storage provides 24 hours of recording time, or 20,000 photos if you prefer. The wifi mode allows for up to four simultaneous connections, so your colleagues can follow the action as it happens.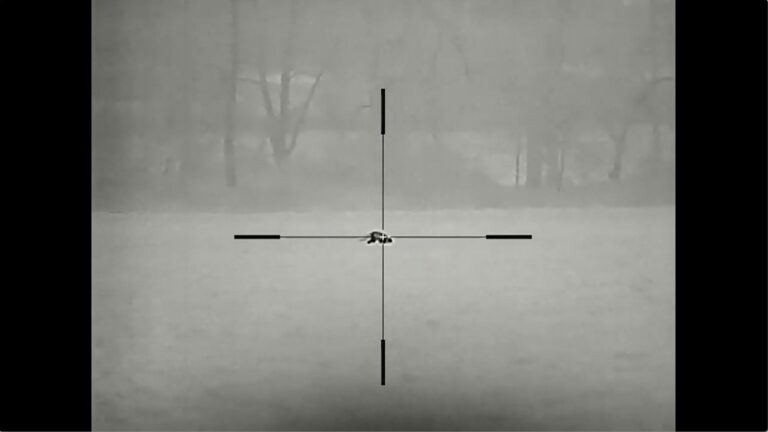 "This scope has just been a joy to use," concludes Ryan. "The performance is absolutely excellent, and it appeals to a lot of people because of its styling and looks, as well as the price. Not everyone wants to spend four and a half grand on a riflescope. This is considerably less, and at the end of the day it's more than capable of shooting a fox at 300 yards."
Retail price for the iRay Tube Series TL35 is £2,749.95.
Find out more at the iRay UK website.
Check out our reviews of riflescopes and more on Fieldtester.
Have you used the iRay TL35? Join in the conversation – share your opinion in the comments on YouTube.