Charlie Jacoby is above Helmsdale in the North Highlands of Scotland with professional stalker John Dodd. John is guiding Charlie on to a red stag at the start of the 2020 red rut.
To go stalking with John, visit ProHuntLtd.co.uk
What's Charlie shooting with?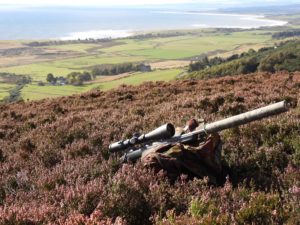 John Dodd and his team of stalkers wear Shooterking Huntflex Forest Mist jacket and trousers. They work their clothing hard on the hills of the North Highlands. Here's what he has to say about it.