Following on from the huge success of Ruger's Precision Centrefire rifle, the gunmaker has produced a Rimfire version – and that's gone down a storm too. The Ruger Precision Rimfire is a faithfully downsized version of the centrefire rifle, and comes in .22LR, .22WMR and .17HMR.
Conceived as a training aid for fullbore shooters, it's also proving popular for long range pest control in its own right. Andy Norris, from distributors Viking Arms, says "I've heard stories of people pushing it right out to 200 metres with SK Match and SK Long Range .22 ammo."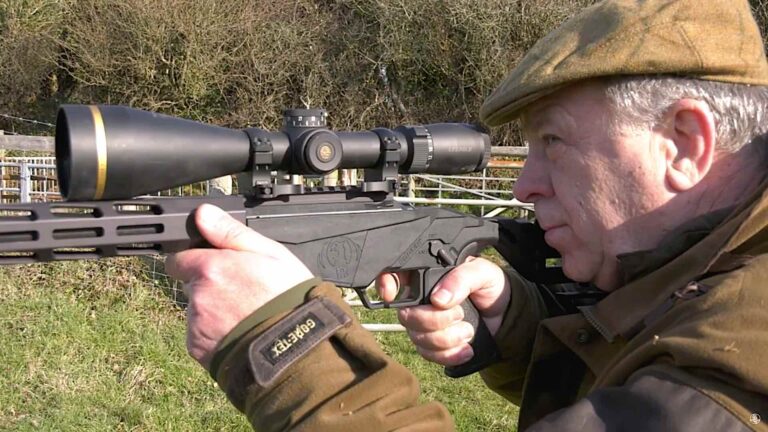 The gun has all the features you find on the Ruger Precision Centrefire, including a full aluminium frame chassis, handguard, and a detachable 15-round magazine. It will also take 10 and 25-round magazines.
The stock is fully adjustable, and there's a match grade trigger. For training, there's a clever bolt clip that allows the bolt to come back to a full long throw.
Andy is very enthusiastic about the rifle. "It sells for £750 retail, and for that money you get a really substantial rifle. It will take the knocks, and doesn't feel like a toytown gun. A lot of rimfires feel a bit flimsy, but this feels like a proper piece of military kit."