In the wild Northern Cape of South Africa, professional hunter Ben-Mari du Plessis is doing all she can to keep her herd of sable antelope alive. In the Palace of Westminster, 8,000 miles away, a politician in the British government, Rebecca Pow, is trying to stop her. 
Ben-Mari and her family have seen the sable herd grow on their 6,000-hectare estate from three to more than 60 animals. It's yet another conservation success story, paid for by hunting. This estate is one of tens of thousands of hunting tourism destinations across  southern Africa. Thanks to the income from big game hunting, countries such as Namibia, Botswana, Zimbabwe and South Africa are wildlife winners, with burgeoning populations of elephants and rhinos. It is no coincidence that the northern white rhino died out in Kenya, where hunting is banned.     
In London, Rebecca Pow MP is working to ban trophy imports which, she hopes, will act as a ban on hunting across the world. In her sheltered world in Westminster, Rebecca Pow believes that, if you ban hunting, wildlife will thrive. In the hard landscape of the Northern Cape, Ben-Mari knows that no money means no wildlife. They will have to turn the land over to cattle.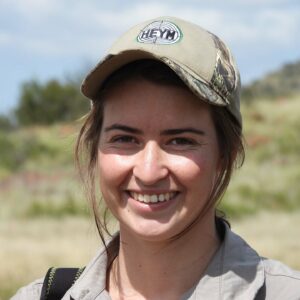 Old bull sable antelopes sell to hunting tourists for up to US$10,000. That pays for anti-poaching patrols, fencing, food and water, and provides an income to the land's owner and the workforce, including Ben-Mari. The farm is home to the Northern Cape Professional Hunting School, a business that trains up to 50 game managers every year from all over the world, who go back to their own countries with a working knowledge of how to manage big game.
In Kigali, Rwanda, in July 2022, representatives from all over Africa gathered to discuss the future of African wildlife, how to look after it and how to pay for it. The IUCN African Protected Areas Congress discussed two main models for wildlife management: the consumptive and the non-consumptive models. 
The consumptive model has all the media bad guys in it: Chinese traditional medicine, petting zoos and trophy hunting. The non-consumptive model is the one that Rebecca Pow favours. She has already committed £130 million of British taxpayers' cash to anti-poaching and anti wildlife trafficking measures.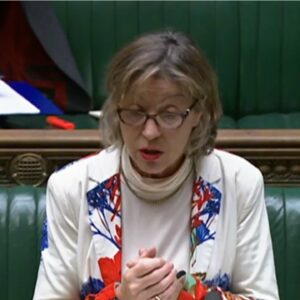 The problem facing all governments, in the wealthy West and in the developing world across much of Africa, is that the consumptive model  pays for itself. The non-consumptive model will cost – agreed the conference – US$200 billion to make it work as a first payment in Africa alone. With light regulation, the consumptive model achieves the same – healthy herds of big game underpinning much larger swathes of biodiversity than Africa's national parks can achieve – and it is free. It doesn't cost the British or any other taxpayer a penny. 
It is true that the consumptive use of wildlife comes at the cost of me shooting the old bull sable. That animal is past its breeding best and younger males are already turfing it out, as evidenced by the wounds on its face and mouth. If Rebecca Pow wants to stop me hunting animals, perhaps she should use education – persuade me not to shoot them – and not import bans. 
Rebecca Pow's biggest problem is that she is in thrall to a group of anti-hunting extremists, including high-profile TV comedians such as Ricky Gervais, Bill Bailey and Joanna Lumley. The biggest comedian of them all, Boris Johnson, included more animal rights provisions in the Conservative Party's 2019 election manifesto than all other major political parties put together, including the Green Party. 
How's that going? Just as communism sought to centralise national economies and fascism tried to centralise societies, the Johnson brand of environmentalism wants to centralise countryside management. 
Johnson's 'Animal Sentience Act' has only served to create a third revising chamber in the Houses of Parliament, where a panel of civil servants can now stop legislation where and if it has a negative effect on farm livestock or octopuses. Johnson, Michael Gove, Lord Zac Goldsmith, Rebecca Pow and her former boss at DEFRA George Eustice didn't think hard enough about the meaning of sentience to realise that a burglar alarm is sentient.  
Johnson's ivory ban has failed. Simply search the shopping channels for 'white bone' if you want to buy ivory in the UK. Strangely, Tory anti-hunting MPs talk of it as a success, as if banning the sale of a 19th-century ivory object has an effect on elephant populations today.
Tory anti-hunting MPs live in a world where the African elephant is endangered, which means they cannot admit to the overpopulation of elephants in places such as South Africa's Kruger National Park. They live in a world where the sale of rhino horn will lead to the extinction of rhinos, where even light reading will show that the sale of rhino horn is all that will ensure the future of rhinos. Ben-Mari doesn't mind if people she has never heard of such as Dominc Raab, Roger Gale and Henry Smith want to believe that black is white, but she does mind when these people start to affect her antelope.      
Goldsmith's fiddling with import/export rules has failed. Around 20,000 sets of antlers from Scottish stags are handed to grateful 'shooting' guests by professional stalkers every year. Some of those guests are from overseas. If they want to export their antlers back to their own countries, Goldsmith ensured that the antlers needed a veterinary certificate certifying that the animal is, indeed, dead. He ruled that the regulation attached to the antlers should put them in the same class as fresh fish. 
The hunting tourists soon discovered that they could circumvent these comedy rules by nailing the antlers to a piece of wood, thus turning them – in the eyes of the civil service – from fish to furniture. It is notable that the trophy imports ban that will do so much to harm wildlife in Africa does not apply to wildlife in the UK heading overseas.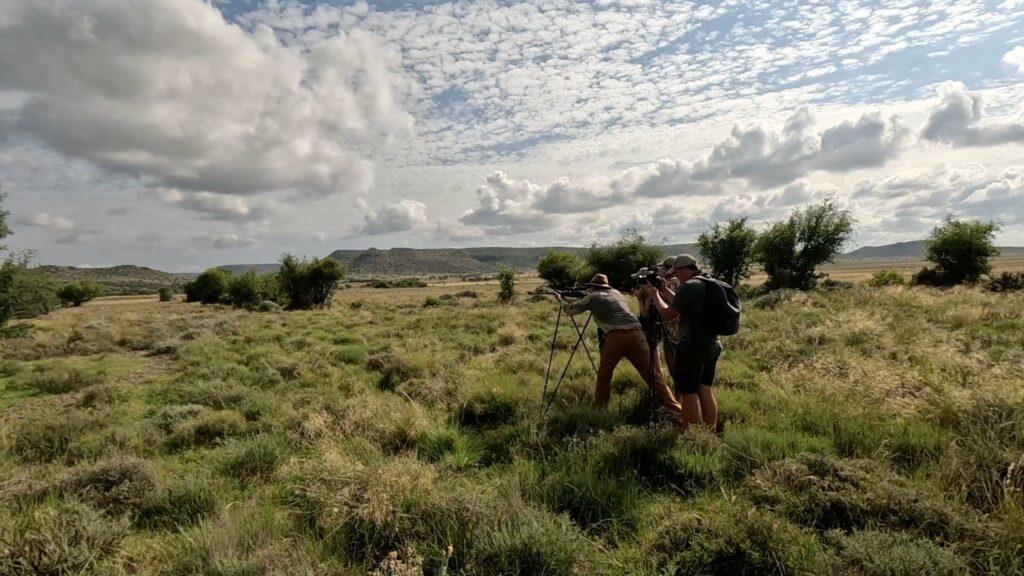 Now, if it goes through, Rebecca Pow's trophy import ban is going to fail thanks to TrophyScan. That's a new attachment to iPads that scans the antlers of the animal you have shot. Not only can you 3D-print them when you get home exactly as you last saw them, and far more cheaply (around US$200) than importing them, the technology auto-populates your record book, and public record books such as SCI and Boone & Crockett. Furthermore, you can choose to output not just the antlers but the same scaled down as a brooch or cufflinks. 
Tragically, Rebecca Pow will do what the comedians tell her. In Africa, that could mean an end to the 1,000-strong herd of various species of antelope that is the cornerstone of biodiversity on Ben-Mari's ground. 
Rebecca Pow wants wildlife. She's going to get cattle. Some wildlife will persist in South Africa – probably enough to provide anti-hunting campaigners with fundraising opportunities. And Ben-Mari will have to get a new job.   
For more about the Northern Cape Professional Hunting School, go to NCPH.co.za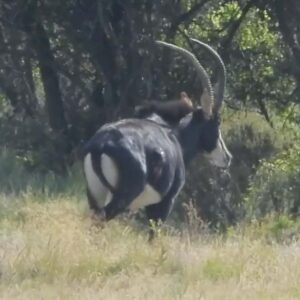 Here's how we made this film: