All Darcy Smith wanted was to be a good gamekeeper. After years of dedication and hard work, he ended up at Moscar Estate in northern England's Peak District. But in early June, 2020, he quit his 'dream job'.
He is one of the latest casualties in the escalating war between the fieldsports community and its critics, who claim they are fighting for animal rights. Yet he did nothing wrong.
Smith quit just weeks after the group Hunt Investigation Team launched a persecution campaign against him on social media – a battlefront where fieldsports community defences are lowest. The group celebrated the news on social media, clearly not concerned about the psychological torment that harassment from its members caused.
In its cyberbullying, HIT accused Smith of setting illegal traps on a nature reserve in the Peak District. The group labelled him a criminal and "menace to wildlife" after a badger was accidentally caught in a snare meant for foxes. Antis used a photo taken by a hidden camera illegally planted in the estate as evidence.
HIT encouraged its followers to stalk Smith and contact the group if anyone saw him or call police if they spotted him with his gun on one of the nearby nature reserves – something he would never have done as it would have cost him his gun licence and career.
With Smith out of the picture, antis are aiming similar harassment at another Moscar gamekeeper, Max Hickling, with covert cameras catching him going about his daily tasks. Yet HIT insists he is breaking the law.
"I feel a lot of empathy with these young lads who've been targeted in a completely unfair, often illegal and disproportionate manner by this so-called HIT squad," says Duncan Thomas of BASC, who has known both men for about seven years. "They both grew up within our BASC Young Shots programme and I was particularly proud to see them graduate to become full-time gamekeepers – they're part of our success story."
Thomas points out that setting traps and snares on the estate is legal and nothing the gamekeepers were filmed doing was on a nature reserve.
"The group complains about Max checking his traps every day," says Thomas. "He's doing everything he should be. He's doing nothing illegal, yet he's being portrayed as someone that isn't adhering to best practice."
HIT claims cops have been investigating the gamekeepers. South Yorkshire Police told Fieldsports News that's not true as there is "no illegal activity" on the estate.
The group's claims are nonsense, but it's too late. The gamekeepers' names have been muddied in the eyes of its ill-informed followers, who have been whipped into a frenzy by the antis.
Sensitive animal lovers called for Hickling, Smith and gamekeepers in general to have their hands broken by thugs, to be beaten with their own guns, culled, fed to pigs, caught in traps and left to die slowly, decapitated, machine-gunned and skinned alive – all on the basis of false information.
Followers cheered when HIT admitted trespassing on private land and illegally tampering with traps to 'rescue' the badger and foxes. They cheered again when HIT posted videos of its members releasing the animals on the estate.
Some vented their anger at the National Trust for "not putting a stop to this" and said they cancelled their memberships because of HIT's claims. We contacted the National Trust, but it refused to comment on the issue because of police involvement.
Each of HIT's dramatic reports are swiftly followed by appeals for donations, as it tries to extract cash from followers.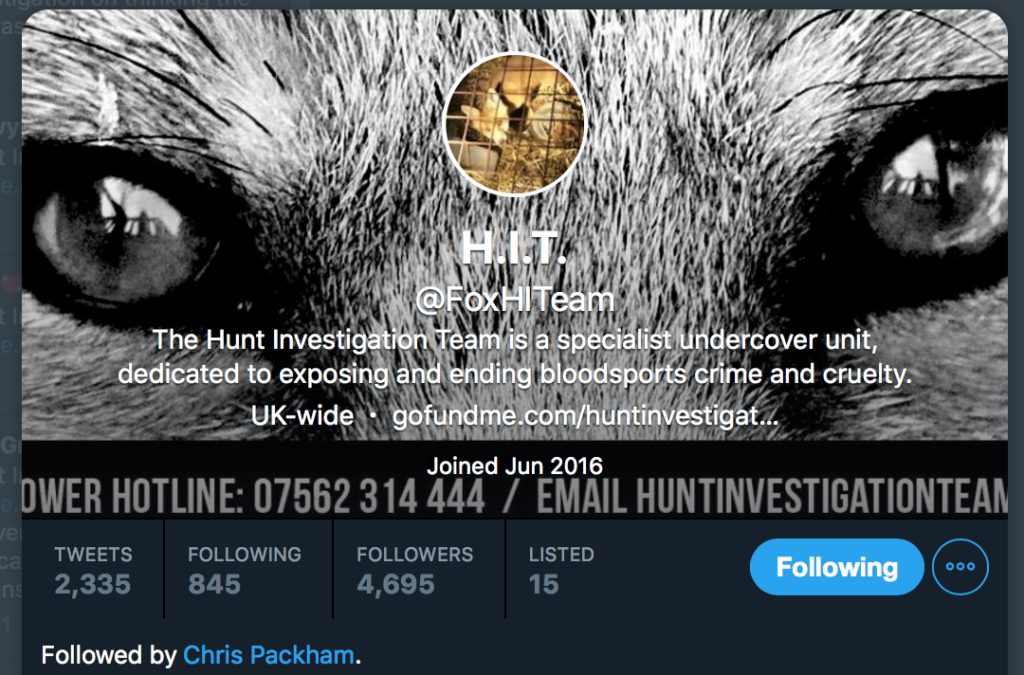 One post has a link to one of the group's GoFundMe campaigns. Started in May last year, it raised  £7,000 by the time of writing. Another campaign from January 2018 has earned more than £3,000.
On Facebook, HIT calls itself a 'charitable organisation' but it is not registered with the UK Charity Commission. This is not against the law as long as the charity doesn't earn more than £5,000 a year, although the Charity Commission does not have a reputation for strictly enforcing its own rules. HIT also supplies bank details and a PayPal account.
It's unclear whether GoFundMe or PayPal are familiar with HIT's dubious operations. The group's actions appear to violate the terms of agreement on both websites.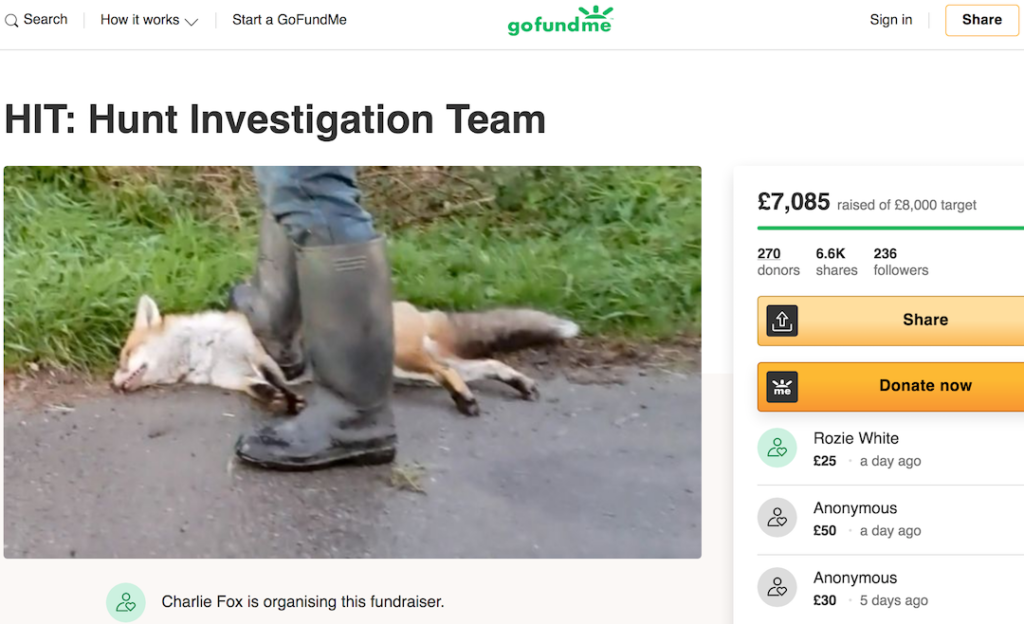 Under the heading 'Prohibited Activities' in Paypal's rules, users may not "violate any law, statute, ordinance or regulation", which HIT has done by tampering with traps – something the group admits Derbyshire Rural Crime Team is investigating.
.@DerbyshireRCT are investigating HIT.
The alleged crime: releasing the two suffering animals below from a trap on the Moscar Estate. An officer rang us and said exactly that. HIT is a clear and present danger to the shooting industry. Corruption for all to see. Please RT. HIT. pic.twitter.com/J0uWDkdFMD

— H.I.T. (@FoxHITeam) July 10, 2020
Paypal also prohibits "items that encourage, promote, facilitate or instruct others to engage in illegal activity", including "the promotion of hate, violence, racial or other forms of intolerance that is discriminatory".
HIT has forced discrimination on Hickling and Smith because of their jobs.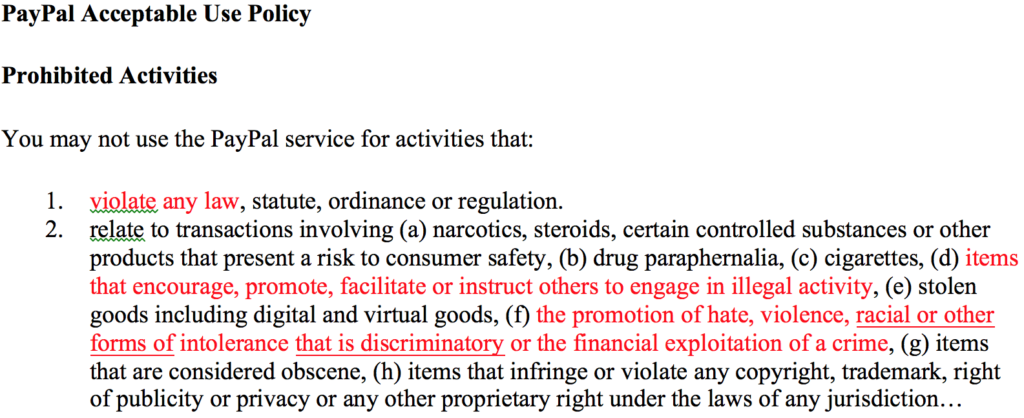 GoFundMe's terms state that "campaign organisers must register using their true identities (or the identities of the charities' authorised representatives), including their name, address and any image or video purporting to depict the campaign organiser or the beneficiary of such campaign". Also, it should appear not to "deceive reasonable users".
HIT's GoFundMe campaign page says it is organised by 'Charlie Fox' and puts London-based British Monomarks Limited as its point of contact. The company provides mail-forwarding and telephone-answering services. Some of its clients are controversial, including anarchist groups that would prefer people did not know their real address.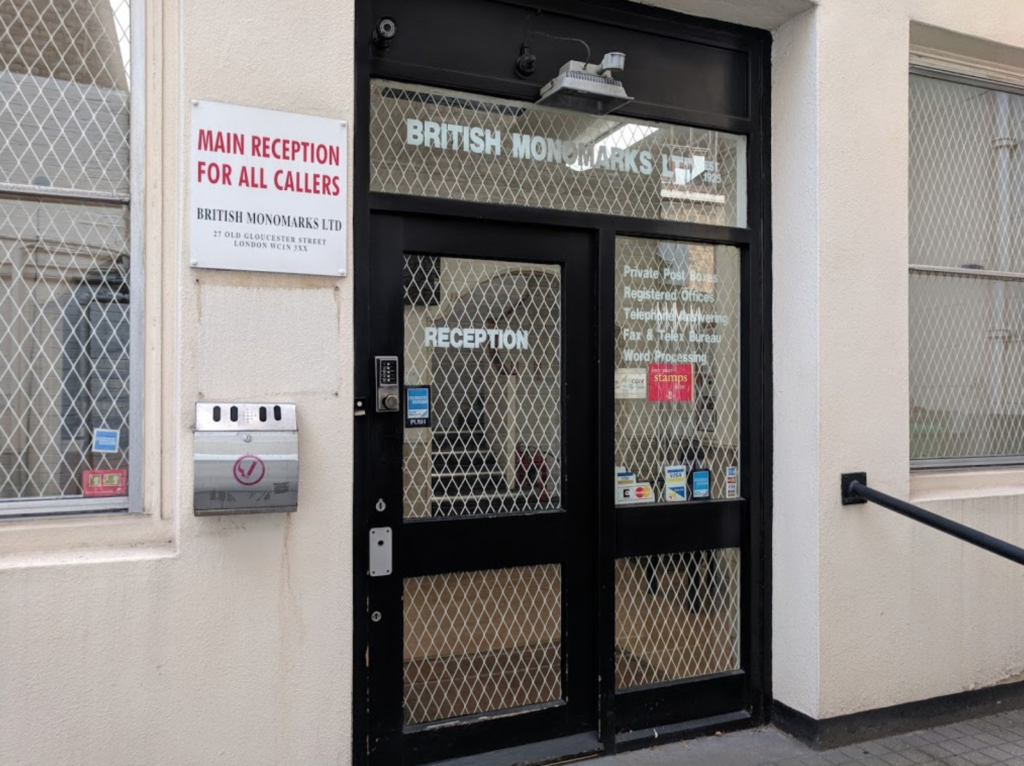 Other clients of British Monomarks include North West Hunt Sabs, the Hunt Saboteurs Association and the Communist Party of Great Britain.
HIT has a policy of secrecy so it is likely Charlie Fox is not a real person. The group's website – huntinvestigationteam.org – is also registered under a subsidiary of WordPress that hides the identities of clients.
In the world of the antis, exposing a piece of information like a name or place of work opens the door to spamming their prey with emails, phone calls and fake reviews on websites. Hundreds of people may be involved. Happily, the other 99.99% of the UK population has more important things to worry about.
Should the fieldsports community lower itself to using the same tactics which seem to work so well for the opposition?
Thomas says times are changing: "There's an old-fashioned view that if you stick your neck above the parapet it will bring further negativity. The activities of the sabs are well-known in this area and the fact that it's all over social media already… I think the days are gone and the gloves are off."
Fear of being mauled by the media or online has prompted rash decisions based on flimsy evidence.
Muswell Hill Golf Club was forced to release a statement in May 2020 saying it would not "consider the culling of foxes as a solution" to managing the population living on or around the course.
This came after a claim online about a proposed "mass shooting" of foxes from a Facebook group called Earth2020, co-founded by Jake Ashton. He was one of the chief agitators, posting video of the golf course's chairman being harassed on the street.
Ironically, Ashton describes himself as "anti oppression" and often goes by the name Jakethics.
The antis bombarded the club's social media sites, accusing members of offering them cocaine while families were there and complaining it isn't "upmarket" enough. They also asked followers to phone the club to complain.
A spokesman at Muswell Hill told Fieldsports News that the harassment was "forceful" and management was "concerned about the volume of social media (and) emails", saying some were obscene. He said there was "damage caused" and it was a matter of managing the damage. The club decided Haringey Council's fox management policy is wrong because some people object to it.
One of the people promoting the harassment campaign was Ann Oyediran, a "friend" of Ashton. She also reposted HIT's reports targeting Moscar Estate and wrote "Thank you so much for all you are doing" on its GoFundMe campaign page.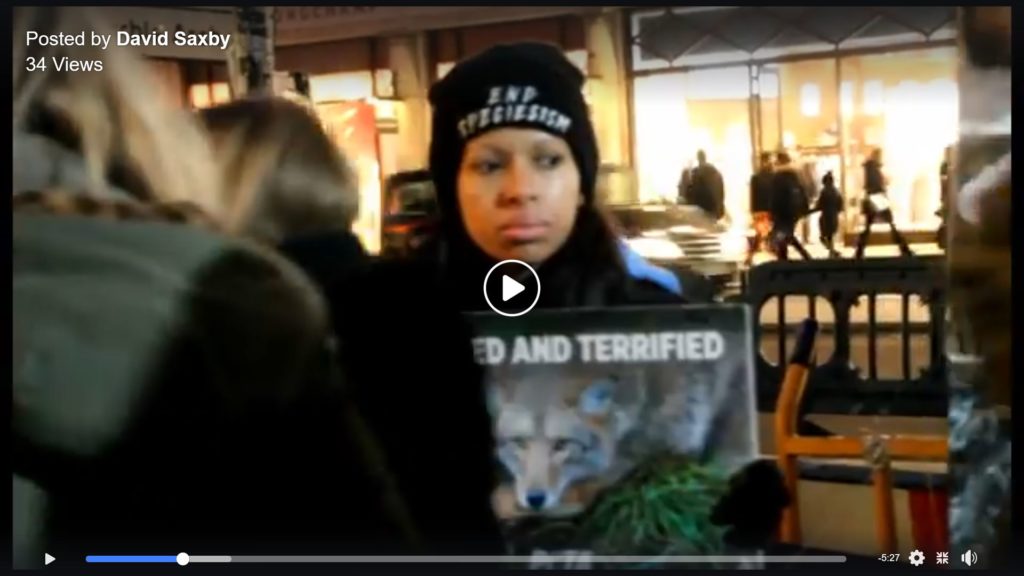 By day, Oyediran is an administrative assistant at the British Institute of Radiology – described on its website as "the first point of contact for anyone visiting or calling the institute". In her spare time, she joins members of a group called Badge of Hate for noisy anti-fur protests outside a Canada Goose shop in London that aim to destroy its business.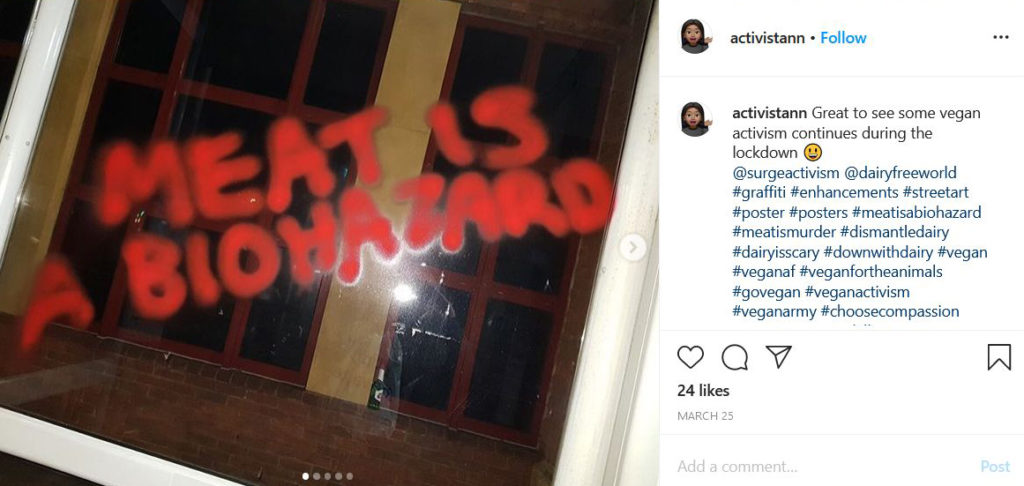 Hours after this report was published, the institute removed Ann/Julie's profile from its website.
Like many of the extremist animal rights groups, Badge of Hate has about 600 "likes" on Facebook, emphasising how extreme it is. Ashton's Earth 2020 has even fewer, raising the obvious question why Muswell Hill Golf Club even bothered caving in to its intimidation campaign.
With such a small number of antis conducting hate campaigns, should companies and organisations stand up to them? Should Darcy Smith still be doing the job he loves?
"Stress and depression are experienced by gamekeepers and their families just like any other individual," Helen Benson of The Gamekeepers' Welfare Trust told Fieldsports News. "The isolation and loneliness of the job as well as pressure from ignorant and criminal activity from minority groups, this can be overwhelming."
"Gamekeepers are being persecuted and discriminated against in various ways which is becoming increasingly vicious and often with criminal intent," Benson adds. "[They] should have rights to privacy like any other individual or worker. Gamekeepers are justly proud of their work as custodians of the countryside and should not be subject to bullying of any kind."
If you're a gamekeeper who is being bullied or persecuted in any way, you can contact The Gamekeepers' Welfare Trust on 0300 1233088
We ran a webinar on 'How to deal with antis'.
If you have examples of antis attacking your legal hunting, shooting or angling, please contact Ben O'Rourke