Paul Childerley is a professional deer manager at home in Bedfordshire, so when he went staking red stags in Scotland he knew what he needed from his kit. 
He chose to carry the Zeiss SFL 10×40 binoculars, for their great performance-to-weight ratio – the SFL stands for SmartFocus Lightweight. "They are really compact and lightweight," Paul says, "about 30% lighter than other binoculars in the same class – and that really matters in these conditions on the hill."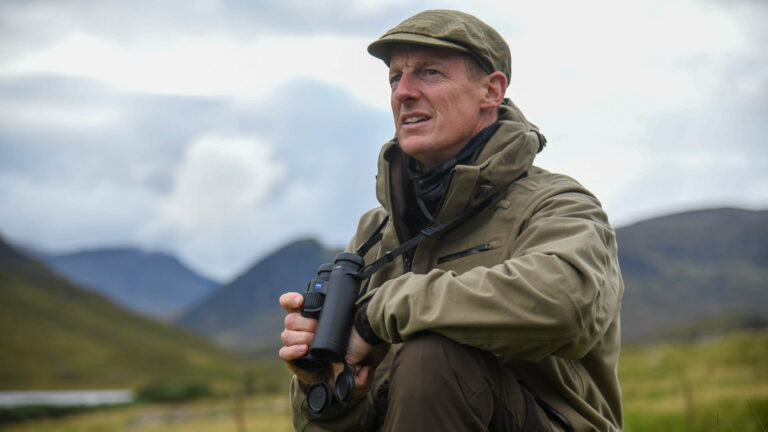 The binoculars come in 8×40 and 10×40 models. Paul chose 10x as he finds the extra magnification useful over the longer distances involved in hill stalking.
He really likes the focus wheel on the SFL binoculars, which works well with not too much movement. "They also have little rubber cups on the bottom, which is important when you may be banging them down on rock."
Most of all though, for Paul, it's the superb image quality that's really important. "The clarity of these is something special. OK I'm not a professional when it comes to red deer, but I understand what the stalkers are looking for, and having that clarity makes a real difference."
The Zeiss SFL 10×40 binoculars retail at around £1,600.
Read more about Zeiss SFL binoculars at Zeiss.co.uk.
Locate the best kit at a fair price, go to Kitfinder.co.uk.
Watch Paul in action with the SFLs on the stags: