Stories are piling up of legal shooters in Devon, Cornwall and Dorset, with decades of blameless firearms ownership behind them, getting a knock on the door in darkness from armed police who have come to revoke their certificates and seize their guns. Most shooters agree to surrender their certificates and hand over their guns. They are afraid that any fuss will make it less likely they will be granted a certificate in future.
One shooter refused to hand over his guns. He tells his story in the film above. Chris Hart from Plymtree had his guns seized in the past because of a police error. When the police came calling again, he knew what to say and to do, not to let them in, and to record the whole encounter on video and audio.
Others are not so confident. Fieldsports News knows of a dozen people in the Devon & Cornwall Constabulary area, which includes Dorset, who have had their guns seized in the last few weeks. The number of gun certificates revoked in the southwest is nine times higher than normal. These figures were revealed through a freedom of information request from BASC. During the last three months of 2021 Devon & Cornwall police revoked 54 shotgun licenses.
More of our Devon & Cornwall police gun grab coverage:​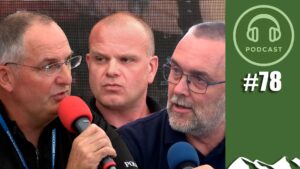 Three firearms licensing officers came to the stage of the Carter Jonas Game Fair Theatre in July 2023 to make the case to Charlie Jacoby
Read More »