Roy Lupton takes his eagles to Scotland to catch blue hares for the finest Christmas sport. He is flying Bonelli's eagles and golden eagles, as well as ferrutails and goshawks. Meanwhile, Andrew Venables looks at how Mauser set about turning its M12 rifle into a 1,000-metre accuracy specialist. All it takes is the addition of a new rail, now standard on the Mauser M12 Impact. There is a festive 'Hallo Charlie!', Hunting YouTube leads on moose and even David is a little bit Christmassy on the News Stump. It's ding-dong merrily on Fieldsports Britain.
For more information on the British Shooting Show click here goo.gl/0sD7sL
Here are the links to the items:
☆ Mauser Impact
☆ News Stump
☆ 'Hallo Charlie!'
☆ Eagles & hares
☆ Hunting YouTube
☆ How good's your rifle?
▶ Here are the links to Hunting YouTube:
Hunter World www.youtube.com/watch?v=Mhd9uKH1We0
Jägar Lumio www.youtube.com/watch?v=oscuNOJ5QHc
AnAvidHunter www.youtube.com/watch?v=DpPXe97RW6M
MFK GameCalls www.youtube.com/watch?v=x3iluBzlJ9Y
GetFoxedTV from Best Fox Call www.youtube.com/watch?v=TOy_x7_eH6A
Halali MagazinTV www.youtube.com/watch?v=uIn1SIMJLQU
Dreispross www.youtube.com/watch?v=7hSgVIItyvM
Team Radical www.youtube.com/watch?v=IsoD1nIA4Vg
▶ For more about Mauser, go to www.blaser-sporting.com
For more on WMS Firearms Training, visit www.wmsfirearmstraining.com
All This – Scoring Action by Kevin MacLeod is licensed under a Creative Commons Attribution licence (creativecommons.org/licenses/by/4.0/)
Source: incompetech.com/music/royalty-free/index.html?isrc=USUAN1300001
Artist: incompetech.com/
Heavy Interlude by Kevin MacLeod is licensed under a Creative Commons Attribution licence (creativecommons.org/licenses/by/4.0/)
Source: incompetech.com/music/royalty-free/index.html?isrc=USUAN1100515
Artist: incompetech.com/
▶ Shares 
To find out how to join the Fieldsports Nation, visit FieldsportsChannel.tv/shares or to sign up and pledge, go to fieldsports.envestry.com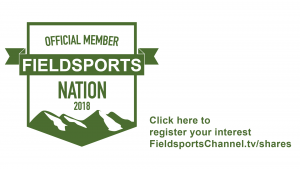 We're proud to promote enjoyment of fieldsports and the countryside. There are three guiding principles to everything we do on Fieldsports Channel:
▶ Shoot responsibly
▶ Respect the quarry
▶ Ensure a humane, clean and quick kill
Take part in nature. Join the Fieldsports Nation Fcha.nl
Risk warning: investments of this nature carry risks to your capital as well as potential rewards. Approved as a financial promotion by Envestors Limited. Which is authorised and regulated by the Financial Conduct Authority (No. 07236828.)
Sign up for our weekly email newsletter FieldsportsChannel.tv/register