It looks like Namibia is banning trophy photos on social media.
Wildlife populations in Namibia are booming thanks to hunting. However, the country is scared of the negatve publicity that trophy photos generate in the wider media.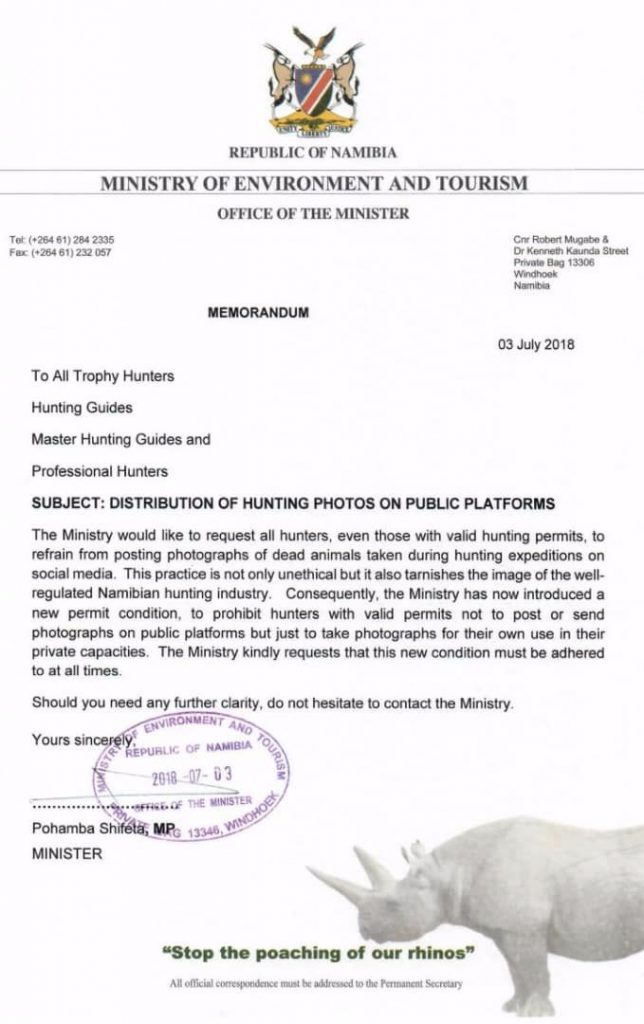 This letter is from the Namibia Environment and Tourism Department, and demands big game hunters do not post pictures of themselves with dead trophies on social media – because, it says, the 'practice tarnishes the image of the industry'.
The Ministry is react ing to online attacks from anti hunting groups. It reaffirms that licensed hunting is a form of conservation which raises money for local communities. A Ministry spokesman says: "We don't want to spoil the image of Namibia and we don't want to spoil the industry itself, with people saying we are killing animals for fun."