Paul Cox is a respected member of his community, a deerstalker and captain of the local shoot. Devon & Cornwall Constabulary are treating him like a criminal, sending armed officers to his house in darkness to grab back his guns, revoke his certificate and not give him a reason why.
The reason, however, is clear. The Home Office is about to blame Devon & Cornwall for failures that led to the mass shooting in Plymouth in August.
The police action against lawful shooters – and Paul Cox is not the only one – is a petty attempt by Devon & Cornwall to make it appear they are a functioning licensing authority. To shooters, it doesn't look like that.
Even the letter of revocation the police sent Paul (below) includes repeated paragraphs over its two pages. It's as if someone at police headquarters dropped a pile of revocation letters, put them back together in the wrong order without checking them and handed them to armed police to take to certificate holders' homes.
Paul's case is going to appeal. He has launched a GoFundMe page and, thanks to the generosity of his friends and Fieldsports Channel viewers, he has raised £850 towards the cost of his appeal.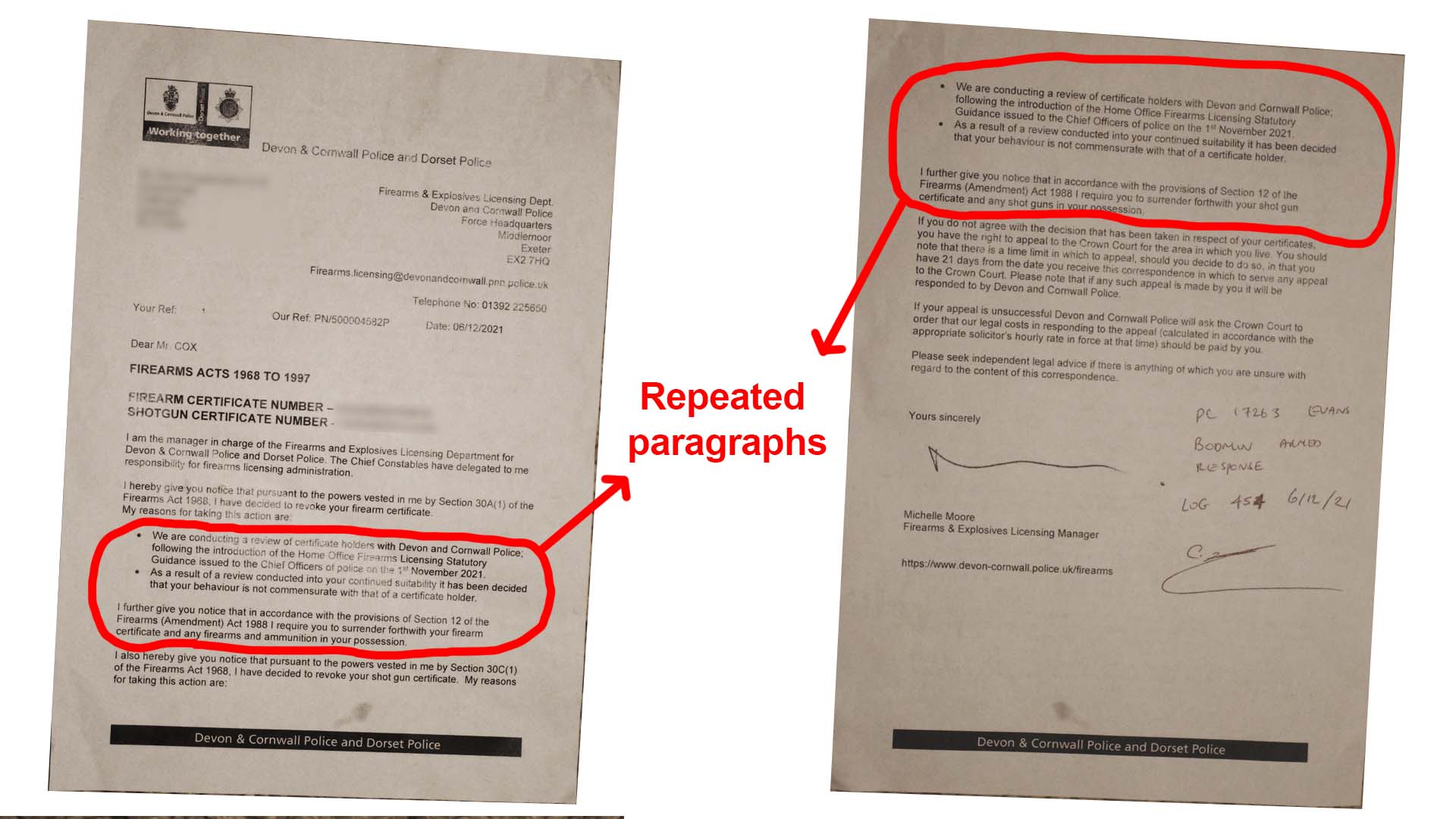 More of our Devon & Cornwall police gun grab coverage:​​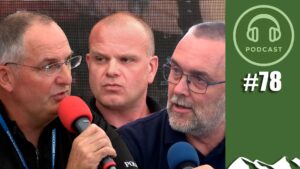 Three firearms licensing officers came to the stage of the Carter Jonas Game Fair Theatre in July 2023 to make the case to Charlie Jacoby
Read More »