A front-mounted thermal add-on unit makes a lot of sense if you're mainly shooting during the day, but want to have the option of going out after dark when the need arises. A good example might be a deerstalker who sometimes needs to do a bit of fox control.
The rugged, waterproof Pulsar Proton FXQ30 allows you to turn a day scope into a high performance thermal scope in a matter of seconds, just by slipping the adapter over the objective end of the scope and flipping the locking lever. Switch it on and you're ready to go!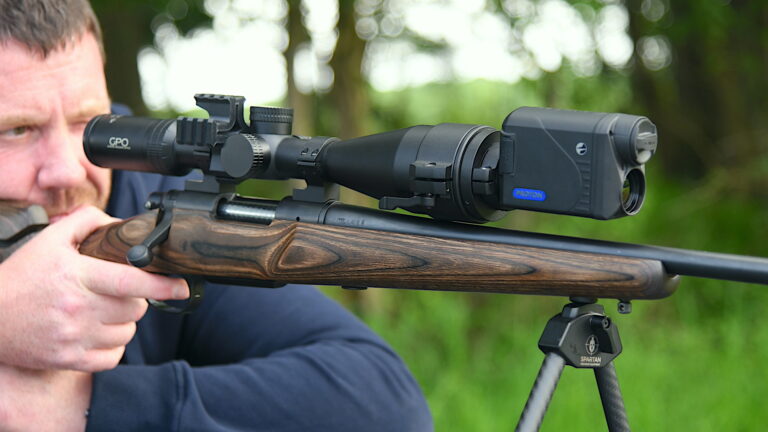 There's a selection of adapters available separately, with a variety of shims so you can get a good fit on just about any scope. It has fixed focus, and there's no need to re-zero because your point of impact doesn't change.
The unit has a highly sensitive 384×288 17µm thermal sensor, image boost mode and a frost-resistant 1024×768 HD AMOLED display for detailed imaging, capable of detecting up to 900m. It's optimised for day scopes with 1.5-4x magnification, so it's ideal for a zoom scope with a relatively low minimum magnification.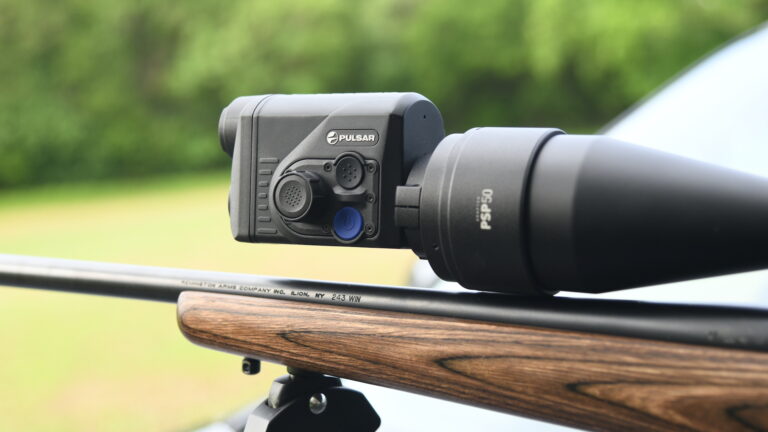 You can control every operation and setting from the ergonomic Pulsar BT wireless remote control. The unit has built-in photo and video recording onto its 16Gb of internal memory, and is compatible with StreamVision to stream or download images and video.
The Proton FXQ30 comes with two APS5 batteries so you can always keep one fully charged ready to swap out if needed – each one will give up to 6 hours of use.
Retail price is £2,449.95 and the PSP Ring Adapter is £119.95. Find out more at the Thomas Jacks website.