The Swarovski dS scope is growing up. The technical marvel that is the gen II dS has a slimmer look, though the same 40mm tube, a choice of six reticles, and more customisable features such as the ability to switch off the wind bars. It comes with an alignment indicator, which gives you an accurate horizon. You can now also set your wind speed. What Swarovski hasn't changed is the old dS features of distance, angle, air pressure and temperature measurements.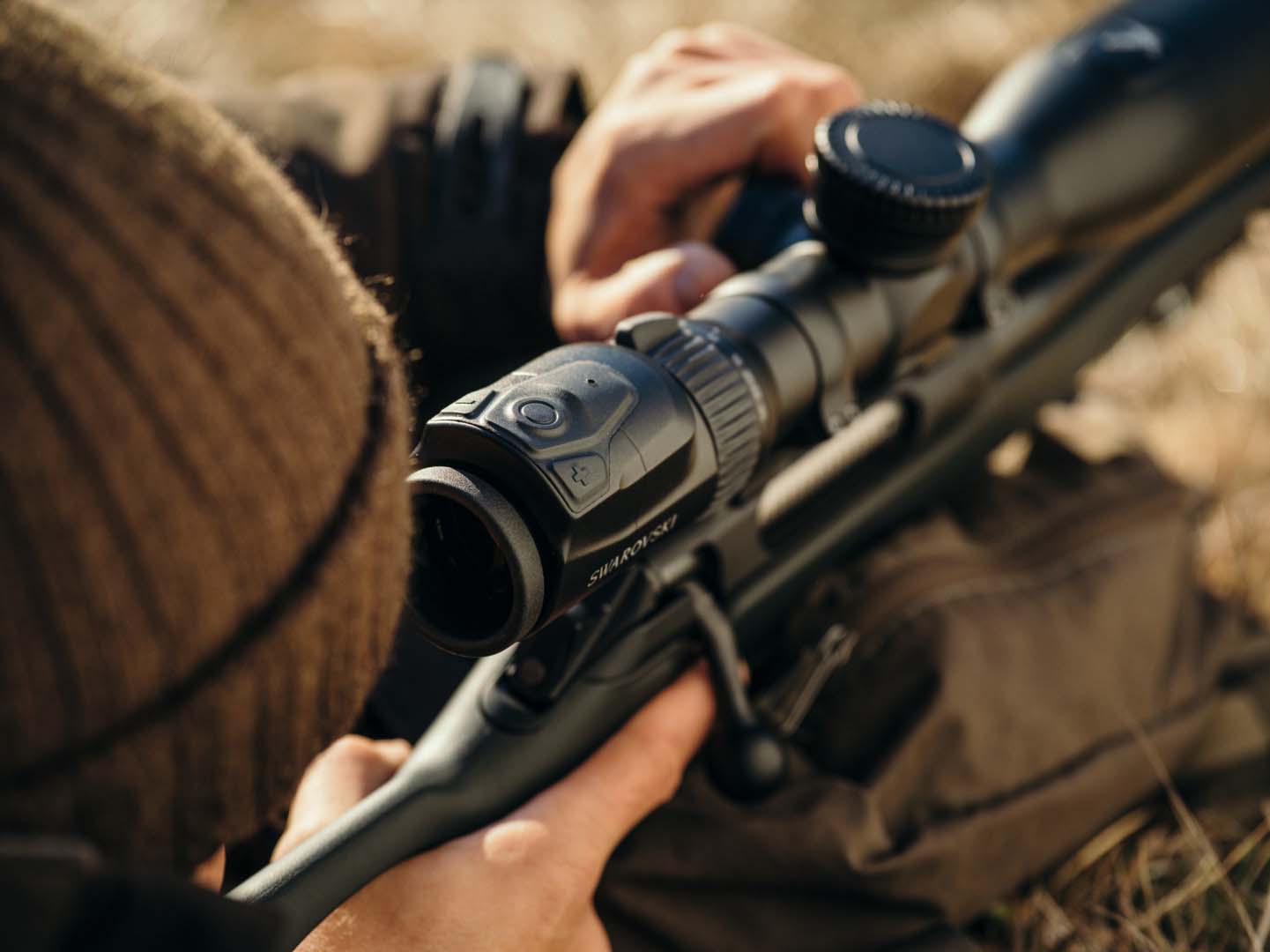 You are probably going to love it. According to our research, Swarovski has 20% of the riflescope market of Fieldsports Channel viewers, and Z6i is currently your favourite scope.
There's a gap between glass and tech, and it's a gap that the optics companies are keen to close. A generation ago, the traditional optics manufacturers of Germany and Austria marketed the light gathering capabilities of their binoculars and scopes. They even hinted that their technical superiority had something to do with the waters of the River Lahn that runs through Wetzlar (Zeiss and Leica) or the River Inn at Absam (Swarovski). All we hunters knew is that their glass gave us an extra few minutes during poor light at the start and end of the day, which gave us a huge advantage over, mainly, deer.
Now the same companies are combining their great optics with a new industry: tech. In 2020, Zeiss brought out its first thermal device, as well as an app that works alongside its scopes and binos. First brought to the market in 2017, Swarovski's dS rangefinding riflescope also works via Bluetooth with an app to correct your aimpoint automatically and show ballistic data in the lens. The dS name stands for 'digitalSmart' and the launch model was the 5-25×52.
All you have to do is feed into the app your ammunition's ballistic data (or, better still, chrono your own), barometric pressure, temperature and, finally, your shooting angle. Your phone and the rangefinder, which Swarovski claims has +/- 1 yard accuracy between 33 yards/metres 1,500 yards/metres, does the rest. Actually, that accuracy claim is common from even budget rangefinder manufacturers.
What you get is an illuminated dot which shows where the app calculates the bullet will go, plus a windage marker thickness, to help you estimate bullet drift left and right depending on the wind conditions. You can choose one of two wind speeds – 5-10mph or 10-20mph – but you have to do the rest of the maths in your head.
Clever, huh? And all that with great quality Swarovski glass. The top power (25x magnification) in the 5-25x range may seem a lot for the average deerstalker, but it will appeal to big game hunters in the 'Stans. Though they won't enjoy lugging it up the mountains. The scope weighs 2lb 6oz. But that's not much more than the Zeiss Victory V8 4.5-35×60.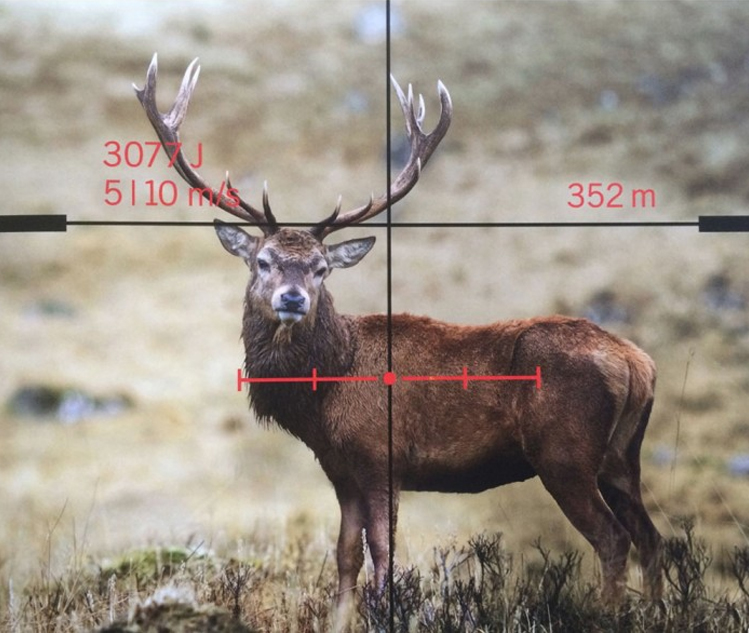 If hunting the Asian steppe is the reason you are thinking of buying this scope, it's worth reporting a point made by the 1shotgear.com blog, and that's about the functional temperature of +14°F to +131°F.  It doesn't go lower than +14°F because battery manufacturers don't guarantee that batteries will work past that point. The blogger writes: "I have hunted at 12,000 feet in the Rockies with temps hovering around 0°F, and after four days of hunting, I had no issues with the scope functions."
What else do you get in the package? There's a standard 4A illuminated reticle in the second focal plane, standard MOA impact correction ¼ inch per click of the turrets, 40mm diameter aluminium tube, and all powered by a single CR123A battery, which should give you around 600 readings.
In exchange for all this tech, there are downsides. Field of view is small with 7.3-1.5 meters at 100 metres. And the old promise of 90%+ light transmission goes out the window. The dS manages just 83%.
Price is more than £2,000, but you gets what you pays for.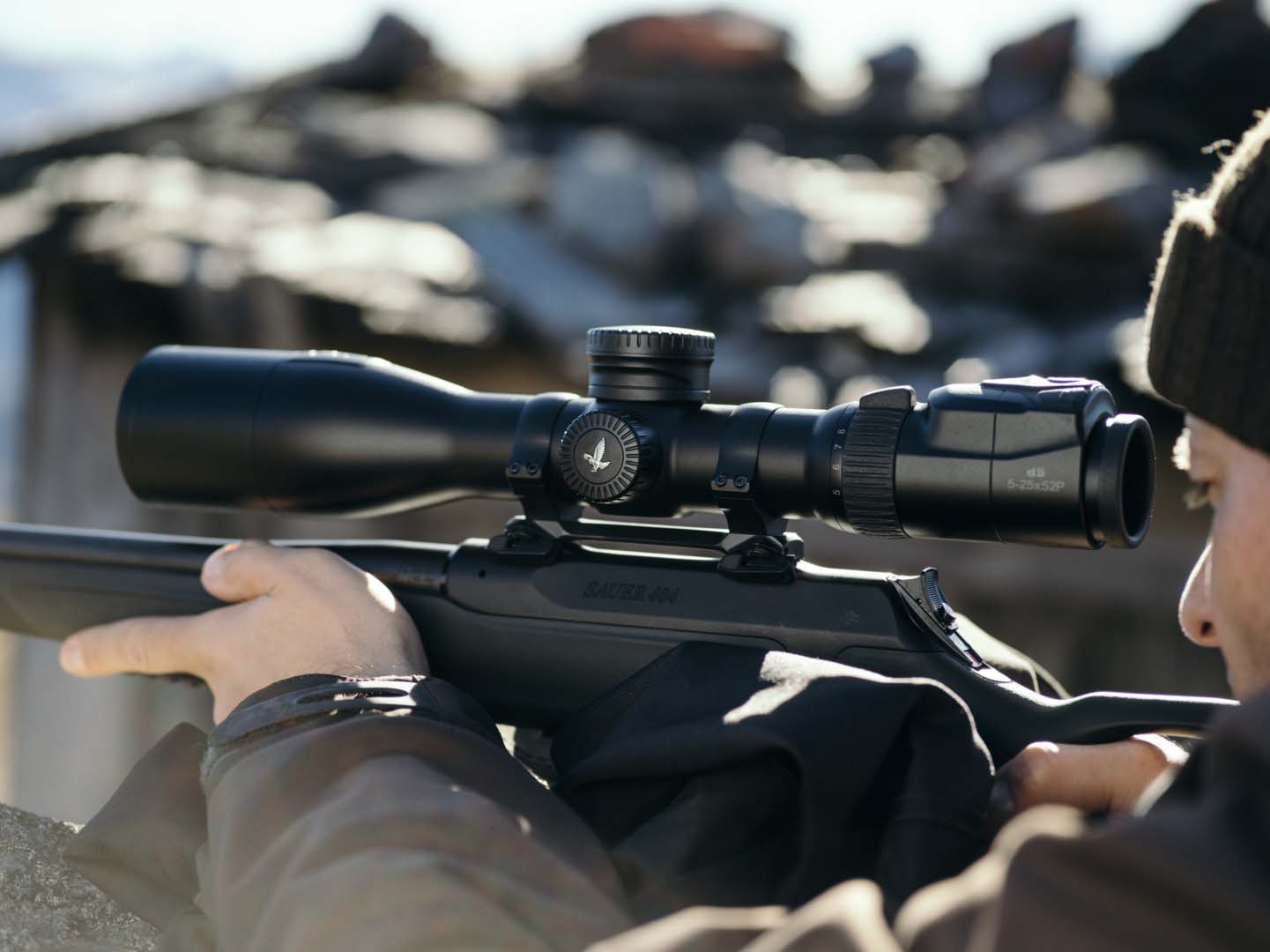 Here's a video that Swarovski put out to explain how to use its DS scope and app: