Paul Childerley is after more than one for the pot. He is protecting crops and preparing the rabbits he shoots for the game dealer. He also offers a masterclass in presentation and skinning rabbits.
For more about the HIKMicro range of thermal, go to EliteOptical.co.uk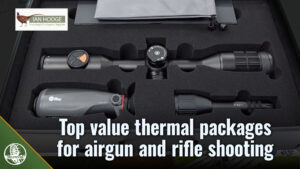 Thermal gear has come a long way, and prices have dropped to the point where it's a realistic choice for many airgunners and fox shooters.
Read More »