Fieldsports Britain – Cai's Mahoosive Moose Hunt
We are hunting driven moose in Finland. In the latest in Cai's Hunt & Cook series, he takes on a bull elk and then shows how to rustle up a delicious party snack from its heart. Meanwhile, Charlie joins the English National Coursing Club at an English Stakes coursing event in Ireland. He finds out how coursing clubs in Ireland are saving the hare – and how they could do the same in England and Wales were Parliament to repeal the Hunting Act. We give away a Catty Shack 'Goblet' catapult , David is on the Fieldsports Channel news stump and the best hunting on YouTube makes it in to this week's Hunting YouTube. It's all in this week's #FieldsportsBritain
Here are the links:
▶ Hunt & Cook Elk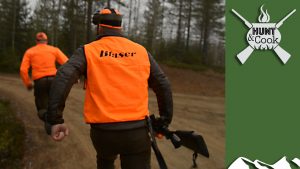 For more about Blaser Clothing, Sauer rifles and Minox scopes, talk to the distributor via Blaser-Sporting.com – or got to Blaser.de and Sauer.de
To hunt moose with Jarkko and Matti email info@wildernessvuokatti.fi
Cai's website is GameAndfFames.com
Click here for all of Cai's films on Fieldsports Channel
▶ Coursing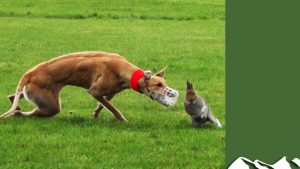 For the English National Coursing Club, visit Facebook.com/studbookuk/
In Ireland, where this was filmed, there are 18 times more hares in Irish Coursing Club-managed areas than ordinary farmland link.springer.com/article/10.4098/j.at.0001-7051.030.2009
Irish Times article about how coursing is good for hares: irishtimes.com/news/environment/can-coursing-be-good-for-hares-the-strange-answer-is-yes-1.3738552
For photographs of the greyhounds in action at Sevenhouses, visit yvonneharrington.blogspot.com
For video of the races at Sevenhouses, go to YouTube.com/user/lettersonapostcard
Picture of Master Mcgrath in Lurgan town centre by Notafly – Own work, CC BY-SA 3.0, commons.wikimedia.org/w/index.php?curid=29469708
▶ Join the Fieldsports Nation. Just £/$/€4.99 a month gets you Fieldsports Channel membership on YouTube. Click here
▶ News is sponsored by Percussion Percussion-Europe.com
Double standards from the RSPB on muirburn www.facebook.com/100002804872554/posts/1544995728937241/
Princess Royal opens air rifle range www.facebook.com/194815724335914/posts/528201784330638/
Pro wolf shooting protest in Oslo beats antis
Scottish Government plans extra fox cruelty www.fieldsportschannel.tv/scottish-government-bumps-up-cruelty-to-foxes/
Irish government defends deer cull www.fieldsportschannel.tv/urban-deer-cull-riles-irish-antis/
Inept scientists cut Australian duck shooting season #weknowwheretheducksare
Woman busted for boasting on dating app she lamps deer
Fox rampages through couple's home www.fieldsportschannel.tv/fox-smashes-up-kitchen/
Stalker hit by hind www.facebook.com/groups/deerstalkinguk/permalink/993361224202716/
For a full news round-up, go to FieldsportsChannel.tv/category/fieldsportsnews
▶ Here are the films in Hunting YouTube:

Chinese Water Deer Stalk, Dressing & Butchering (UK) - Wild Meats (Graphic)
FASCINATING CHAMOIS STALKING
Toppfågelrävjakt med Jompen och Danne - Jakt är Jakt jagar toppfågel.
Stalking roe does on farmland - Sarny na rzepaku
Midwest Duck Hunting: Experience The Magic Of Opening Day
Eastern Kentucky Coal Country Family Rabbit Hunt
Hunting two Fallow deer in New Zealand # 219 and deer tracking.
Koryak Snow Sheep of Russia
▶ Shares
To find out how to join the Fieldsports Nation, visit FieldsportsChannel.tv/shares or to sign up and pledge, go to fieldsports.envestry.com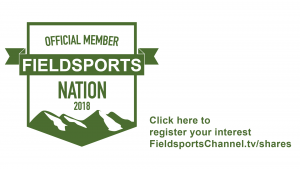 Risk warning: investments of this nature carry risks to your capital as well as potential rewards. Approved as a financial promotion by Envestors Limited. Which is authorised and regulated by the Financial Conduct Authority (No. 07236828.)
Sign up for our weekly email newsletter FieldsportsChannel.tv/register